Once primarily recognized for its mastery of customer support, the Philippines has dynamically diversified its outsourcing portfolio. While its distinction as a premier destination for voice services remains intact, the nation has seamlessly integrated newer domains into its repertoire, notably, content moderation, catering to the demands of a rapidly digitalizing world.
The evolution of the Southeast Asian nation as a multifaceted outsourcing powerhouse is rooted in its unique blend of strengths. At its core is an English-proficient workforce steeped in a culture that naturally gravitates towards hospitality and service. This innate predisposition to understand and cater to customer needs positioned the Philippines as the go-to destination for customer support. However, with the global digital boom, the nation perceived a broader canvas of opportunities.
The digital age, marked by the explosion of social media platforms and user-generated content, introduced the urgent need for content moderation. Brands, now more than ever, are under scrutiny for the kind of content they facilitate and promote. Enter the skilled Filipino workforce, trained to sift through vast data streams, contextualize information, and make informed decisions, ensuring that brand values are upheld and user communities are safeguarded.
Content moderation is not just about filtering content; it's about understanding cultural nuances, discerning intent, and preserving the essence of digital communities. It requires both technical acumen and human sensitivity. The Philippines, with its rich cultural tapestry and exposure to global media, emerges as an ideal candidate for this intricate task.
But the journey doesn't end at content moderation. The Philippine outsourcing industry, with its forward-looking approach, is continuously upskilling its workforce, gearing up for the next wave of outsourcing needs, whether it's in AI training data, advanced analytics, or any other burgeoning domain.
The Philippines, in its outsourcing voyage, has showcased its adaptability and resilience. From championing customer support to pioneering content moderation, the nation stands as a testament to how continuous learning and adaptability can carve out niches in a global market. As businesses worldwide recalibrate their strategies for the digital age, they'll find in the country a partner adept at both the human touch of customer support and the precision of content moderation.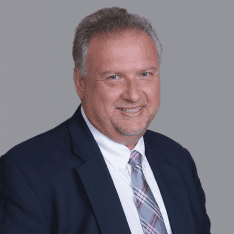 Co-CEO & CCO
US: 866-201-3370
AU: 1800-370-551
UK: 808-178-0977
j.maczynski@piton-global.com
Are you looking for an onshore, nearhsore, or offshore outsourcing solution? Don't know where to start? I am always happy to help.
Let's chat!
Best Regards,
John
Success in outsourcing isn't a matter of chance, but rather the result of a meticulously defined process, a formula that Fortune 500 companies have diligently honed over time. This rigor is a significant factor in the rarity of failures within these industry titans' outsourced programs.
Having spent over two decades partnering with and delivering Business Process Outsourcing (BPO) solutions to Fortune 500 clients, John possesses an in-depth understanding of this intricate process. His comprehensive approach incorporates an exhaustive assessment of outsourcing requirements, precise vendor sourcing, and a robust program management strategy.