As businesses increasingly recognize customer experience management (CXM) as a key differentiator, the search for cost-effective, high-quality outsourcing solutions has taken them to the East, landing squarely in the Philippines. With its English-speaking, highly skilled workforce, strategic time zone, and customer-centric culture, the Philippines is rapidly becoming the go-to destination for CXM outsourcing.
Understanding the Shift
In the era of digital transformation, customer expectations have drastically evolved. Today's customers demand personalized, seamless, and instant service, regardless of the channel of engagement. They seek a holistic experience that transcends the traditional boundaries of customer service.
The Philippines, with its deep-rooted culture of "Bayanihan" (community cooperation), naturally gravitates towards understanding, empathizing with, and going above and beyond for customers. This ingrained cultural trait, combined with a competent workforce and a strong English language proficiency, makes the country an ideal choice for managing customer experiences.
Strategic Advantage of CXM Outsourcing
The Philippine BPO sector provides a strategic advantage in CXM. Not only do they handle front-line customer service, but they also delve deeper into customer journey mapping, data analytics, feedback management, and crafting personalized strategies that increase customer satisfaction and loyalty.
One of the prime advantages is cost-effectiveness. Outsourcing to the Philippines allows businesses to tap into world-class talent and infrastructural capabilities at a fraction of the cost compared to western countries.
Embracing Technology and Innovation
Today's CXM goes beyond interpersonal communication. It requires an integrated approach, involving the use of technology to analyze customer behavior, predict needs, and automate processes for a smoother customer journey.
The Philippines has been quick to adopt cutting-edge technologies such as AI and machine learning, cloud computing, and advanced CRM systems, using them to deliver exceptional customer experiences. From AI-driven chatbots that handle queries round the clock, to data analytics platforms that generate actionable insights, the use of technology is driving the next phase of CXM.
Expertise in Omnichannel Support
The Philippine outsourcing industry excels in providing omnichannel support, a critical component in delivering consistent, seamless customer experiences. Whether it's through voice, email, chat, social media, or other digital platforms, Filipino CXM professionals are skilled in maintaining brand consistency across all channels.
Compliance and Security
When it comes to data security and privacy, the Philippine BPO sector has proven itself to be trustworthy. With stringent data protection laws and regulations in place, businesses can rest assured that their customer information is being handled with the utmost care.
Additionally, the Philippines' compliance with international standards such as ISO and GDPR, ensures that outsourcing CXM processes adhere to global best practices.
Training and Workforce Development
The Philippine government and private sector invest heavily in workforce development, ensuring that BPO employees are equipped with the skills required for modern CXM. This commitment to training and development has resulted in a workforce that's not just technically proficient but also adept at soft skills like empathy, cultural sensitivity, and problem-solving – all of which are crucial for exceptional customer experience management.
The Road Ahead
As businesses continue to realize the value of customer experience as a competitive advantage, the demand for CXM outsourcing will continue to grow. The Philippines, with its unique blend of skills, cultural adaptability, technological capability, and compliance focus, is set to further consolidate its position as a leading CXM outsourcing destination.
Outsourcing customer experience management to the Philippines is not just a business transaction. It's a strategic move that offers the potential to transform the way businesses connect with their customers. As companies look towards building lasting relationships with their customers, the Philippines stands ready to deliver.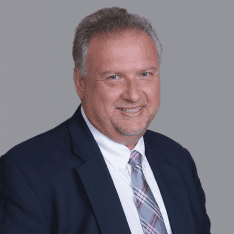 Co-CEO & CCO
US: 866-201-3370
AU: 1800-370-551
UK: 808-178-0977
j.maczynski@piton-global.com
Are you looking for an onshore, nearhsore, or offshore outsourcing solution? Don't know where to start? I am always happy to help.
Let's chat!
Best,
John.
Success in outsourcing isn't a matter of chance, but rather the result of a meticulously defined process, a formula that Fortune 500 companies have diligently honed over time. This rigor is a significant factor in the rarity of failures within these industry titans' outsourced programs.
Having spent over two decades partnering with and delivering Business Process Outsourcing (BPO) solutions to Fortune 500 clients, John possesses an in-depth understanding of this intricate process. His comprehensive approach incorporates an exhaustive assessment of outsourcing requirements, precise vendor sourcing, and a robust program management strategy.