The Philippines, a global leader in the Business Process Outsourcing (BPO) industry, particularly in customer service, is witnessing a paradigm shift. Today, advancements in technology, notably Artificial Intelligence (AI), are not only enhancing efficiency but also introducing a new range of benefits that promise to revolutionize customer support.
A significant manifestation of this tech-driven transformation is the emergence of AI-powered chatbots. These digital assistants, capable of responding to customer inquiries 24/7, are redefining productivity and responsiveness in customer support. By handling multiple interactions simultaneously, they enable businesses to maintain a consistent, high-level service round-the-clock.
In addition to speed and availability, these chatbots deliver quality interactions. With Natural Language Processing (NLP) technology, they comprehend complex queries and respond in a conversational, human-like manner, thus offering more personalized and satisfying customer experiences. Their ability to learn and improve over time, using data from past interactions, further refines the service quality, ensuring continuous improvement.
The integration of technology into customer support is also changing the structure of the BPO industry. Automation of routine inquiries allows customer support agents to shift their focus to more complex issues, effectively raising the overall value provided by the service. This not only elevates the quality of customer support but also presents opportunities for workforce upskilling, enhancing the sector's overall talent profile.
Furthermore, with machine learning algorithms, businesses can now leverage vast amounts of customer interaction data for insightful analytics. This capability allows companies to identify trends, uncover customer pain points, and even forecast future demands, thereby enabling them to align their strategies proactively with customer needs.
The adoption of AI is creating opportunities for a more strategic, customer-centric role in customer service. With automation taking care of routine tasks, customer service professionals can invest more time in building relationships, delivering personalized advice, and creating unique experiences that drive customer loyalty and business growth.
The integration of AI is transforming the BPO industry in the Philippines. With the promise of improved customer satisfaction, increased efficiency, and a shift towards higher-value roles, the industry stands at the precipice of a new era in customer support. The key lies in the thoughtful and strategic utilization of this technology, with a focus on delivering unparalleled customer experiences.
Artificial intelligence is a potent force driving the transformation of the BPO sector. As the Philippines navigates this exciting journey, the nation's BPO industry is evolving and progressing, setting a global benchmark for the future of customer support.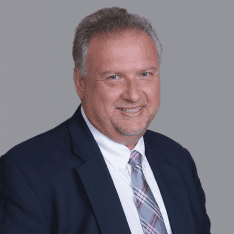 Co-CEO & CCO
US: 866-201-3370
AU: 1800-370-551
UK: 808-178-0977
j.maczynski@piton-global.com
Are you looking for an onshore, nearhsore, or offshore outsourcing solution? Don't know where to start? I am always happy to help.
Let's chat!
Best,
John.
Success in outsourcing isn't a matter of chance, but rather the result of a meticulously defined process, a formula that Fortune 500 companies have diligently honed over time. This rigor is a significant factor in the rarity of failures within these industry titans' outsourced programs.
Having spent over two decades partnering with and delivering Business Process Outsourcing (BPO) solutions to Fortune 500 clients, John possesses an in-depth understanding of this intricate process. His comprehensive approach incorporates an exhaustive assessment of outsourcing requirements, precise vendor sourcing, and a robust program management strategy.