Customers that need technical support expect quick resolution to their problems. They bought the product, and they demand assistance should any issue arise that they cannot handle.
If the company fails to deliver, the customer will think they were only quick to sell but not to help, and this customer most likely will not purchase again. What is more, this customer will tell other people of the brand's poor service. Ultimately, this scenario will end in loss of first time and repeat business.
Saving Businesses
That is why it is important not only to have this type of process in place, but also to ensure that the response to requests for assistance and inquiries from customers is quick, courteous and complete.
Offshore technical support outsourcing service providers in the Philippines focus in not only resolving technical issues but also providing customer care. Troubleshooting is just one of the things they are capable of. They exist to exceed expectations of customers.
BPO firms have professional representatives who will care about your customers. They will listen patiently to the caller's problem and empathize with them. They combine technical expertise and customer care to provide a truly positive customer experience.BPO firms can adapt and tailor their services to respond to the needs of individual clients. They help customers on behalf of the client, serving as a true extension of the client's branding.
Local solutions vendors provide phone, e-mail, fax and Internet-based services, in addition to 24/7 operations. Some are also capable of providing multi-lingual services.
Why choose offshore outsourcing?
Quite simply, outsourcing saves a company time and money. A company in the United States, for instance, spends an average of $30,000 to pay an entry-level agent. In addition, a viable team would requires more than one person, and varying skill levels will also be needed.
This would entail hiring staff with entry-level skills and several other senior agents, plus an intelligent and capable manager to handle the entire group. Offshoring reduces costs by up to 60 percent. A qualified representative from an offshore technical support outsourcing service providers in the Philippines receives an average of $300 a month.
Moreover, for enterprises that are considering setting up their own contact centers, wages are just one part of the costs they will incur. Obviously, the resources needed to operate a tech support center are more expensive in developed countries than in offshore locations.
Hundreds of corporations have been turning to the PH BPO sector since the late 90s. The new millennium has ushered in great success for this sector, as smart global enterprises see it more than a cost-reduction measure, but as a strategic decision to improve their efficiencies and become more profitable.
PH companies offer great flexibility for any required scale of operation. With experts on the helm, you can stay confident that it has adequate and qualified staff ready to help its customers whenever they have a problem. With the help of these firms, you can also efficiently handle sudden increases in volume, or manage peak periods during new product launches without hiring additional support staff.
At very low rates, outsourcing to offshore technical support outsourcing service providers in the Philippines not only saves money but also frees up valuable time of its key people to focus on its core activities while the offshore provider takes care of its customer's technical problems.
To learn more about our industry-specific BPO capabilities please contact us by calling +1-310-844-7805 or by filling out our inquiry form. We look forward to hearing from you.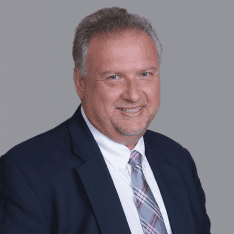 Co-CEO & CCO
US: 866-201-3370
AU: 1800-370-551
UK: 808-178-0977
j.maczynski@piton-global.com
Are you looking for an onshore, nearhsore, or offshore outsourcing solution? Don't know where to start? I am always happy to help.
Let's chat!
Best,
John.
Success in outsourcing isn't a matter of chance, but rather the result of a meticulously defined process, a formula that Fortune 500 companies have diligently honed over time. This rigor is a significant factor in the rarity of failures within these industry titans' outsourced programs.
Having spent over two decades partnering with and delivering Business Process Outsourcing (BPO) solutions to Fortune 500 clients, John possesses an in-depth understanding of this intricate process. His comprehensive approach incorporates an exhaustive assessment of outsourcing requirements, precise vendor sourcing, and a robust program management strategy.