In today's fast-paced, knowledge-drive world, there is a greater need for tech businesses to focus on developing new products and solutions to remain competitive.
Part of the effort is offshoring routine processes like technical support has become the logical move in order to dedicate resources on core competencies.
Offshore providers have been dependable partners to many technology enterprises for several years now and have contributed to making these businesses realize greater efficiencies in their operations.
By hiring one of many offshore tech support outsourcing service providers here in the Philippines, a company can utilize the assets and resources of specialized teams. Instead of having their internal IT staff address tech support issues, it makes excellent market sense to give the task to an organization that specializes in it that can manage the process more efficiently.
Additionally, it creates significant cost advantages. With rising costs in production and operations, it is possible to cut down expenses by 30 to 60 percent. Because they already have the necessary infrastructure, methodologies and organization in place, a client no longer needs to set up his own assistance facility and it frees up the resources diverted to the company's internal unit. All a company has to do is select a vendor that can best meet its needs.
Each firm has its own capabilities. There are those designed for small and medium-sized clients while the larger ones can of course handle any scale of an assistance program. No matter the size, offshore tech support outsourcing service providers in the Philippines offer clients great flexibility to allow them either to outsource their entire process or just a portion of it to supplement their in house operations.
They offer variety of services depending on the client's area. For computer technology vendors, they also offer support for software/hardware problems, installation, upgrades, and troubleshooting.
Other typical support they provide include internet connectivity support, password resetting, account setting and configuration, usage, etcetera. They also serve the consumer electronics market providing support for home entertainment system, video cameras, digital cameras and the like. The services provided in this area include usage/how-to support, troubleshooting, warranty support, repair and others.
Investing in Quality
Offshore tech support outsourcing service providers in the Philippines have invested heavily on its resources to ensure their quality. They take pride in having some of the most advanced technological infrastructures and facilities that enable to offer superior reliability with 99.99 percent up time performance.
They use redundant networks and systems that ensure continuity of service delivery. In addition, they utilize scalable technologies that allow them to respond to demand quickly and seamlessly. Security is also one of the highest priorities. They employ industry standard security measures, protect accounts with passwords and control access to facilities.
Human resources are considered of primary importance. They realize the success of each client program relies largely on the abilities and skills of their front line staff – the representatives.
Therefore, they ensure that from recruitment to the work floor, they always have the best people capable of providing quick, efficient, complete and accurate service. By ensuring that all resources meet quality standards, these call centers can guarantee a reliable service that builds customer satisfaction.
To learn more about our industry-specific BPO capabilities please contact us by calling +1-310-844-7805 or by filling out our inquiry form. We look forward to hearing from you.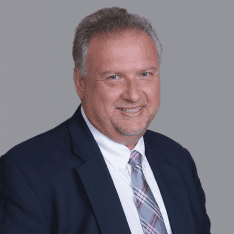 Co-CEO & CCO
US: 866-201-3370
AU: 1800-370-551
UK: 808-178-0977
j.maczynski@piton-global.com
Are you looking for an onshore, nearhsore, or offshore outsourcing solution? Don't know where to start? I am always happy to help.
Let's chat!
Best,
John.
Success in outsourcing isn't a matter of chance, but rather the result of a meticulously defined process, a formula that Fortune 500 companies have diligently honed over time. This rigor is a significant factor in the rarity of failures within these industry titans' outsourced programs.
Having spent over two decades partnering with and delivering Business Process Outsourcing (BPO) solutions to Fortune 500 clients, John possesses an in-depth understanding of this intricate process. His comprehensive approach incorporates an exhaustive assessment of outsourcing requirements, precise vendor sourcing, and a robust program management strategy.