Several factors have contributed greatly to the growth of BPO firms. First is the fact that we are living in a technology-driven world, so technical support is a necessity – and a growing one with today's rapid technology developments.
Second, the cost of technical support delivery in first world countries such as the United States and the UK is fairly high. Present economic factors are further increasing the cost of resources necessary to operate a technical support facility. Even the largest companies struggle with keeping their costs down.
Another reason that drives the demand for offshore tech support outsourcing firms in the Philippines is the tough competition in the market creating the need for technology providers to refocus on their core business functions, such as product development or marketing.
In order to achieve this focus, corporations find the need to outsource their non-core processes such as tech support to capable service providers.
The Turn to Global BPO Firms
Looking at all the outsourcing reasons above, it comes as no surprise why many global technology providers decide to outsource to BPO vendors. By doing so, they can effectively reduce their operational expenses by up to sixty percent without sacrificing the quality of the resources used.
Offshoring to a fully equipped outsourcing company eliminates the need for a company to make capital investments. They immediately gain access to the state-of-the-art facilities and technologies of call center solutions providers.
The PH Advantage
Additionally, clients of they can tap into a large resource of technical talent. A recent industry report ranked the country fourth in terms of availability of knowledge workers. In addition to being technically skilled, the country has a 90 percent English literacy rate.
Along with the excellent command of the Filipinos in the English language, Filipinos have a neutral accent, which is one of the main reasons why many American enterprises prefer offshore tech support firms in the Philippines to other providers that have very heavy local accents that affect the quality of their service.
Representatives handling incoming calls have to provide instructions to the user or customer and walk them through steps on how to fix their PC, for instance, or how to install software. Therefore, it is critical that their representatives have clear accent, articulation and pronunciation.
Offshoring also addresses the need for increased efficiencies. They can accomplish this because they are experts in managing and implementing outsourced tech support functions to begin with.
While clients retain control of their initiatives, working with an offshore tech support firm in the Philippines gives them the peace of mind that their operations are in the hands of specialists.
In addition, offshore firms also give them the freedom to use more of their time and human resources to work on their core competencies, making them more competitive in the market.
Service Offerings
Offshore tech support outsourcing firms in the Philippines offer a wide array of tech support services to handle any technical product or service from computers to printers to digital cameras to entertainment systems including editing software, email account settings, internet connectivity, networking and many others.
Call centers operate 24 hours daily so clients have the option to offer round the clock support or after-hours support extending their operations beyond normal working hours at a fraction of what it would cost them to add an extra 8-hour shift to their local operations.
While the phone is still the primary channel for delivering tech support, they also provide support through other mediums of communication including email, fax and Internet chat messaging among other web-based medium. With these options, support becomes more accessible to users.
To learn more about our industry-specific BPO capabilities please contact us by calling +1-310-844-7805 or by filling out our inquiry form. We look forward to hearing from you.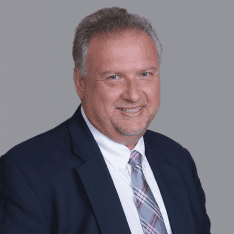 Co-CEO & CCO
US: 866-201-3370
AU: 1800-370-551
UK: 808-178-0977
j.maczynski@piton-global.com
Are you looking for an onshore, nearhsore, or offshore outsourcing solution? Don't know where to start? I am always happy to help.
Let's chat!
Best,
John.
Success in outsourcing isn't a matter of chance, but rather the result of a meticulously defined process, a formula that Fortune 500 companies have diligently honed over time. This rigor is a significant factor in the rarity of failures within these industry titans' outsourced programs.
Having spent over two decades partnering with and delivering Business Process Outsourcing (BPO) solutions to Fortune 500 clients, John possesses an in-depth understanding of this intricate process. His comprehensive approach incorporates an exhaustive assessment of outsourcing requirements, precise vendor sourcing, and a robust program management strategy.