Business organizations are increasingly utilizing business process outsourcing as a central part of their overall strategy.
These enterprises are gaining many competitive advantages by working with call center solutions in the country. Doing so helps them refocus their valuable internal resources on official strategy while improving their offerings.
BPO companies create a meaningful partnership with their clients to create significant and sustainable cost reductions, coupled with better performance in the completion of different back office processes. These companies specialize in optimizing a wide range of processes with particular foci on effective cost control, implementing technological innovations and increase performance across the board.
Offshore service firms have a broad portfolio of high quality and cost-effective services and solutions in the areas of accounting and finance, human resources, back-office processing, call center support, customer service, data management, software development, animation, transcription and others.
They deliver these services with the use of multiple channels; these companies are admirably flexible and innovative in the way they handle required services, making them a perfect option for transnational enterprises of all scales.
Cadres of outsourcing experts and qualified, well-trained representatives help manage and sustain these companies. These firms  are just as eager to innovate, expand and create sustainable implementations as Fortune 500 companies. You'd be surprised at how flexible and efficient these companies can be.
BPO companies have been providing relevant services for more than a decade and the results have been evident in the phenomenal growth of this sector in the last few years.
Offshore back office service providers focus on developing long-term meaningful relationships. They adapt to the evolving needs of clients to provide long-term support and adaptation to individual requirements. Any organization looking for increased results while reducing costs should highly consider working with a BPO enterprise.
Serving A Variety of Industries
Outsourcing companies have established partnerships of all sizes ranging from top Fortune 500 companies to startups in almost all industries. Some firms provide dedicated support to only one industry while others offer services to a broader market. For instance there are offshore corporations that focus on providing medical transcription services while there are companies that also offer this service along with support for the travel industry and the IT industry.
Aside from the industries already mentioned, these firms serve the following areas: banking/financial services, insurance, mortgage, retail, telecommunications, accounting, human resources, utilities, media and entertainment and others.
BPO companies realize that while there are many similar challenges across such a wide range of industries, there are also issues and concerns that are specific to different industry sectors or organizations.
These vendors endeavors to address each individual need of a client by employing management and leadership people that have diverse industry training and talent from IT to media, telecoms or banking.
Additionally, they assign one person who will be responsible to oversee the implementation of the project. This person, the project or account manager, works closely with the client to understand and analyze the current situation of their processes and their goals and objectives in outsourcing and then develop specific process improvements to drive long-term profitability and productivity.
Offshore companies has developed a wide-ranging portfolio of services including call/contact center services, transcription, shared services (accounting, finance, human resources, logistics, etc.), animation, and software development. These five service sectors have numerous sub sectors, which show how much the BPO sector has grown.
The contact center sector is the biggest BPO sector in the country and the category also covers inbound and outbound contact center services ranging from simple general product/service inquiries to technical support, telemarketing and market research services. The transcription sector, another fast growing sector, covers transcription, legal transcription, medical transcription, and just recently, entertainment transcription.
To learn more about our industry-specific BPO capabilities please contact us by calling +1-310-844-7805 or by filling out our inquiry form. We look forward to hearing from you.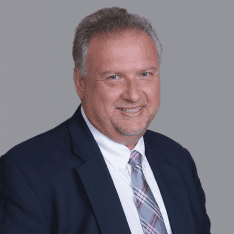 Co-CEO & CCO
US: 866-201-3370
AU: 1800-370-551
UK: 808-178-0977
j.maczynski@piton-global.com
Are you looking for an onshore, nearhsore, or offshore outsourcing solution? Don't know where to start? I am always happy to help.
Let's chat!
Best,
John.
Success in outsourcing isn't a matter of chance, but rather the result of a meticulously defined process, a formula that Fortune 500 companies have diligently honed over time. This rigor is a significant factor in the rarity of failures within these industry titans' outsourced programs.
Having spent over two decades partnering with and delivering Business Process Outsourcing (BPO) solutions to Fortune 500 clients, John possesses an in-depth understanding of this intricate process. His comprehensive approach incorporates an exhaustive assessment of outsourcing requirements, precise vendor sourcing, and a robust program management strategy.