In the age of globalization, where businesses spread their wings to reach different parts of the world, the phrase "customer is king" has never rung truer. To excel in this global market, organizations must offer seamless, responsive, and culturally competent customer service, a challenge that the Philippines has expertly navigated through the provision of multilingual call center services.
Considered the call center hub of the world, the Philippines has capitalized on its proficiency in English and an assortment of other languages to offer value-added BPO services. Its unique position as a multilingual service provider has allowed it to meet the diverse linguistic demands of the global market, fostering a remarkable competitive advantage.
Leveraging Linguistic Diversity
The linguistic diversity of the Philippines is unparalleled, boasting over 180 languages and dialects. It is this linguistic prowess that has made the country a powerhouse in the provision of multilingual call center services.
Companies from every corner of the world are now outsourcing their customer service needs to the Philippines due to the nation's impressive language fluency in Spanish, Mandarin, Korean, Japanese, and a plethora of European languages. The addition of these languages to the service catalog has provided a substantial edge to businesses seeking to cater to a global clientele without the hassle of setting up multi-location support centers.
Cultural Affinity and Customer Satisfaction
The secret sauce to the success of Philippine multilingual contact centers, however, goes beyond language proficiency. Cultural understanding is an integral part of providing top-notch customer service, and it's where the Philippines shines.
Customer service representatives are trained not just in language, but in the nuances of culture, to empathize and connect with customers on a personal level. This empathetic approach, combined with high levels of emotional intelligence, ensures a positive and satisfying customer experience that fosters customer loyalty.
Technology Integration and Process Excellence
The country has expertly leveraged technology to optimize its call center services, embracing digital transformation to cater to a technology-driven customer base. Using AI-powered chatbots for initial customer interaction and data collection, human agents are better equipped to handle complex queries, providing personalized solutions to enhance customer satisfaction.
Process excellence is a critical component of the Philippines' service delivery model. The use of metrics-driven performance evaluation and continuous process improvement techniques has led to higher service quality and efficiency. These factors collectively contribute to a compelling value proposition for businesses seeking to outsource their customer service operations.
Economic and Strategic Advantages
Multilingual call center services in the Philippines offer tangible economic benefits. With an attractive combination of cost-effectiveness and high-quality service, the country provides a compelling case for businesses looking to balance their budget without compromising on customer service quality.
Strategically, outsourcing to the Southeast Asian nation allows companies to focus on their core competencies while letting the experts handle customer service. This approach facilitates growth and innovation by freeing up resources that can be channeled into strategic development and expansion.
The Philippines' success in multilingual call center services is a testament to its adaptability, cultural competency, and commitment to customer satisfaction. In a world that continues to shrink, the demand for such services will only increase, and the nation is set to continue leading the charge.
The country's ability to blend technology, linguistic diversity, and empathetic customer service into an efficient and cost-effective package presents a compelling solution to the challenges of global customer service. As businesses continue to seek solutions that meet their diverse customer needs while optimizing costs, multilingual call center services in the country are bound to remain an attractive proposition.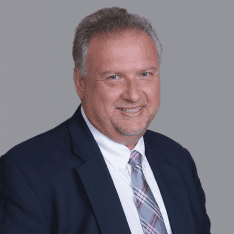 Co-CEO & CCO
US: 866-201-3370
AU: 1800-370-551
UK: 808-178-0977
j.maczynski@piton-global.com
Are you looking for an onshore, nearhsore, or offshore outsourcing solution? Don't know where to start? I am always happy to help.
Let's chat!
Best,
John.
Success in outsourcing isn't a matter of chance, but rather the result of a meticulously defined process, a formula that Fortune 500 companies have diligently honed over time. This rigor is a significant factor in the rarity of failures within these industry titans' outsourced programs.
Having spent over two decades partnering with and delivering Business Process Outsourcing (BPO) solutions to Fortune 500 clients, John possesses an in-depth understanding of this intricate process. His comprehensive approach incorporates an exhaustive assessment of outsourcing requirements, precise vendor sourcing, and a robust program management strategy.