In the rapidly evolving world of Business Process Outsourcing (BPO), the Philippines has consistently marked its presence as a formidable player. Its dominance in the sector is becoming increasingly evident in the domain of Life Sciences, where the combination of human expertise and cutting-edge technology is propelling the country to the forefront of next-level outsourcing.
Life Sciences BPO: A Sector Transformed
The life sciences sector encompasses a broad range of services including pharmaceuticals, biotechnology, and healthcare. Traditionally, BPO in this sector involved tasks such as data management, regulatory compliance, and customer service. However, the landscape has experienced a significant transformation, powered by technological advancements and a shift towards more complex, knowledge-based processes.
The Technological Revolution
Emerging technologies such as Artificial Intelligence (AI), Machine Learning (ML), Big Data analytics, and Internet of Things (IoT) are reshaping the life sciences sector in the Philippines.
Artificial Intelligence and Machine Learning
AI and ML are playing a critical role in areas like drug discovery, clinical trials, and predictive diagnostics. AI algorithms can analyze vast amounts of data to identify potential drug candidates, predict patient outcomes, and even design personalized treatment plans. ML, on the other hand, enables continuous learning from data, improving the accuracy and efficiency of predictions and decisions.
Big Data Analytics
The life sciences sector generates vast amounts of data. Big Data analytics tools allow companies to analyze this data, uncover insights, and make informed decisions. This not only enhances operational efficiency but also drives innovation in areas like precision medicine and genomics.
Internet of Things
IoT is revolutionizing patient care and healthcare delivery. Connected devices can monitor patient health in real-time, alert healthcare providers to potential issues, and even ensure medication compliance. This not only enhances patient outcomes but also reduces healthcare costs.
The Human Touch
Despite the influx of technology, the human element remains crucial in the life sciences sector. Whether it's interpreting complex data, making judgment calls in unique situations, or interacting with patients, the role of human agents cannot be understated.
In the Philippines, the life sciences BPO sector benefits from a workforce that combines technical expertise with soft skills like empathy and communication. This unique blend of tech and talent positions the country as a leading destination for life sciences outsourcing.
The Philippines: Leading the Next-Level Outsourcing Revolution
The Southeast Asian nation's BPO industry is renowned for its high-quality services, cost-effectiveness, and English proficiency. However, it's the country's commitment to continuous learning, technological adoption, and human-centric services that truly sets it apart.
In the realm of life sciences, this commitment is evident. The industry is not just keeping pace with global trends; it's leading the charge, setting new standards for what next-level outsourcing looks like.
The life sciences BPO sector in the country represents the perfect fusion of human expertise and technological innovation. As the sector continues to evolve, this fusion will be its driving force, propelling it to new heights.
With its focus on next-level outsourcing, the Philippines is not just transforming its own BPO landscape; it's influencing the global life sciences sector, demonstrating what's possible when human talent and technology come together in perfect harmony. Indeed, in the world of life sciences BPO, the future is not just on the horizon – it's here, today.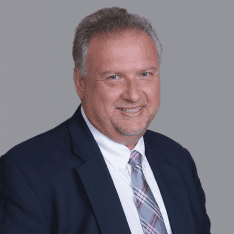 Co-CEO & CCO
US: 866-201-3370
AU: 1800-370-551
UK: 808-178-0977
j.maczynski@piton-global.com
Are you looking for an onshore, nearhsore, or offshore outsourcing solution? Don't know where to start? I am always happy to help.
Let's chat!
Best,
John.
Success in outsourcing isn't a matter of chance, but rather the result of a meticulously defined process, a formula that Fortune 500 companies have diligently honed over time. This rigor is a significant factor in the rarity of failures within these industry titans' outsourced programs.
Having spent over two decades partnering with and delivering Business Process Outsourcing (BPO) solutions to Fortune 500 clients, John possesses an in-depth understanding of this intricate process. His comprehensive approach incorporates an exhaustive assessment of outsourcing requirements, precise vendor sourcing, and a robust program management strategy.