Insurance Process Outsourcing to the Philippines: Elevating CX in the Insurance Sector
Insurance process outsourcing to the Philippines has become a transformative strategy for companies looking to elevate customer experience (CX) in the insurance sector. This strategic move leverages the Philippines' reputation as an outsourcing hub, combining industry-specific expertise with a commitment to delivering exceptional CX, to provide a competitive edge in a market where customer trust and satisfaction are paramount.
A Focus on Specialized CX for Insurance
Philippine outsourcing providers recognize that insurance is a customer-centric industry that relies heavily on trust and clear communication. They offer specialized CX that addresses the unique concerns and requirements of insurance clients, from policy inquiries and claims processing to customer onboarding and support. This specialization ensures that end-customers receive knowledgeable and empathetic service, fostering confidence and loyalty.
Tailoring Service to Insurance KPIs
Understanding the critical importance of KPIs in the insurance industry, BPO providers in the country meticulously track and manage metrics such as claim resolution times, customer retention rates, and Net Promoter Scores (NPS). This data-driven approach allows for continuous improvement in service delivery and the alignment of outsourcing operations with the insurance company's strategic goals.
Cost-Effective Operations with High-Quality Service
Outsourcing to the Philippines allows insurance companies to achieve significant cost savings without compromising the quality of customer service. The economic efficiency of Philippine BPO services, combined with a skilled workforce, enables insurance businesses to optimize their budgets while maintaining high standards of customer care.
Leveraging Technology to Enhance CX
Local BPO providers are well-equipped with the latest technology to enhance the CX in insurance processes. They utilize advanced CRM systems, AI-powered chatbots, and automated workflows to streamline operations, reduce errors, and provide a more personalized service experience to insurance customers.
Multilingual Support for Global Operations
The linguistic capabilities of the Filipino workforce are a boon for insurance companies with a global customer base. Outsourcing companies offer multilingual support, ensuring that communication is effective and culturally sensitive, which is critical in the diverse field of insurance.
Ensuring Compliance and Data Security
Insurance is a highly regulated industry with stringent requirements for data security and privacy. Outsourcing providers in the Philippines are committed to compliance with regulations such as HIPAA and GDPR, employing robust security measures to protect sensitive customer and policyholder information.
Building Long-Term Customer Relationships
The ultimate goal of insurance process outsourcing to the Philippines is to build and maintain long-term customer relationships. By providing consistent, reliable, and empathetic service, BPO providers help insurance companies nurture these relationships, leading to increased customer satisfaction and loyalty.
Contributing to a Robust Insurance Ecosystem
The success of the BPO industry in the Philippines contributes to the robustness of the global insurance ecosystem. By providing expert services and supporting the growth of insurance companies, BPO providers in the Philippines play a vital role in the overall health of the sector.
Insurance process outsourcing to the Philippines is a strategic decision that benefits insurance companies by enhancing CX, optimizing costs, and providing access to a skilled workforce. With a focus on specialized customer service, compliance, and technological integration, BPO providers in the country are indispensable partners for insurance companies seeking to excel in a competitive landscape.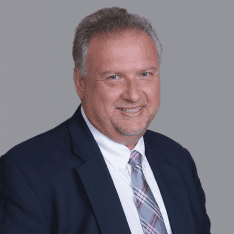 Co-CEO & CCO
US: 866-201-3370
AU: 1800-370-551
UK: 808-178-0977
j.maczynski@piton-global.com
Are you looking for an onshore, nearhsore, or offshore outsourcing solution? Don't know where to start? I am always happy to help.
Let's chat!
Best Regards,
John
Success in outsourcing isn't a matter of chance, but rather the result of a meticulously defined process, a formula that Fortune 500 companies have diligently honed over time. This rigor is a significant factor in the rarity of failures within these industry titans' outsourced programs.
Having spent over two decades partnering with and delivering Business Process Outsourcing (BPO) solutions to Fortune 500 clients, John possesses an in-depth understanding of this intricate process. His comprehensive approach incorporates an exhaustive assessment of outsourcing requirements, precise vendor sourcing, and a robust program management strategy.