How Technology will continue to Revolutionize the Call Center Outsourcing Industry in the Philippines
The contact center outsourcing industry in the Philippines has grown significantly in recent years, and technology is playing a significant role in this growth. From automation to cloud-based solutions, is changing the way call centers operate and providing new opportunities for companies to improve their customer service and reduce costs. In this article, we will explore how technology is impacting the BPO industry in the Philippines and how it is likely to shape it in the future. Technology is continually revolutionizing the call center outsourcing industry in the country, and it is expected to continue doing so in the future. Here are a few ways in which tech is impacting the industry and how it is likely to shape it in the coming years:
Artificial Intelligence (AI) and machine learning are being used to automate repetitive tasks, such as answering frequently asked questions and improving the accuracy of data analysis. This allows call center agents to focus on more complex and value-added tasks, such as resolving customer complaints and providing personalized service.
Cloud-based call center software is becoming more popular as it allows companies to access and manage their call center operations remotely. This makes it easier for companies to scale their operations and to respond quickly to changes in demand.
Chatbots and virtual assistants are being used to provide 24/7 customer service and to handle simple queries. This frees up human agents to focus on more complex issues and improves the overall customer experience.
The adoption of 5G networks will provide faster internet speeds and low latency which will improve the overall call quality and reduce call drops. This would give a significant boost to the call center industry in the Philippines.
The use of analytics and big data will become more prevalent as it will help companies to better understand customer behavior, and preferences and to improve the overall customer experience.
Technology will continue to revolutionize the call center outsourcing industry in the Philippines by automating repetitive tasks, improving data analysis, and providing faster and more efficient customer service. These advances will help companies to improve their operations, reduce costs, and provide better service to customers.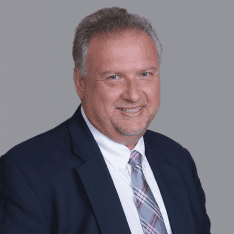 Co-CEO & CCO
US: 866-201-3370
AU: 1800-370-551
UK: 808-178-0977
j.maczynski@piton-global.com
Are you looking for an onshore, nearhsore, or offshore outsourcing solution? Don't know where to start? I am always happy to help.
Let's chat!
Best Regards,
John
Success in outsourcing isn't a matter of chance, but rather the result of a meticulously defined process, a formula that Fortune 500 companies have diligently honed over time. This rigor is a significant factor in the rarity of failures within these industry titans' outsourced programs.
Having spent over two decades partnering with and delivering Business Process Outsourcing (BPO) solutions to Fortune 500 clients, John possesses an in-depth understanding of this intricate process. His comprehensive approach incorporates an exhaustive assessment of outsourcing requirements, precise vendor sourcing, and a robust program management strategy.