Hospitality BPO Philippines: Refining the Guest Experience through Strategic Outsourcing
The hospitality industry thrives on one fundamental principle: creating memorable guest experiences. From the warmth of a welcome to the intricate details of room service, every interaction molds a guest's impression. As the global hospitality landscape becomes more competitive, with evolving guest expectations and technological advancements, the Philippines' hospitality BPO sector has emerged as a strategic partner for hoteliers, restaurateurs, and other industry stakeholders, enhancing and refining these experiences through judicious outsourcing.
At the heart of this transformation is the understanding that while core hospitality functions, like face-to-face guest interactions, are irreplaceable, numerous operational and support functions can benefit immensely from outsourcing. Take, for instance, reservations and booking management. By leveraging the expertise of Filipino agents, hotel chains and travel accommodations can ensure round-the-clock support, catering to global guests across various time zones. This not only elevates the guest experience by offering them instant assistance but also streamlines operations and reduces overheads.
Similarly, the digitization wave has brought forth opportunities in areas such as online reputation management, guest feedback analysis, and digital marketing. Outsourcing these crucial functions to the Southeast Asian country, known for its tech-savvy workforce and digital infrastructure, allows hospitality businesses to tap into expert insights, monitor their brand sentiment, and devise strategies that resonate with their target demographics.
Another significant contribution of the hospitality BPO sector in the Philippines is in back-office operations. Financial functions such as invoicing, billing, payroll processing, and revenue management, when managed externally, enable hospitality businesses to focus on their core competencies: curating unforgettable guest experiences. Furthermore, with the evolving dynamics of the industry, tasks like market research, competitor analysis, and demand forecasting become essential. Outsourcing these functions offers access to specialized expertise, ensuring data-driven decision-making.
The beauty of outsourcing in the hospitality domain lies in its adaptability. Whether it's a boutique hotel seeking digital marketing support, a restaurant chain aiming to enhance its customer service hotline, or a luxury resort wanting meticulous data analytics, the Philippine outsourcing sector offers tailored solutions that align with diverse business objectives.
The role of hospitality BPO to the Philippines transcends beyond mere service provision. It serves as a catalyst, driving innovation, operational efficiency, and enhanced guest experiences in the hospitality sector. As establishments aim to leave lasting impressions on their guests, partnering with the Philippines' BPO industry ensures they have the tools, insights, and expertise to consistently deliver on that promise. In a world where experiences are the new currency, the collaboration between the hospitality sector and the BPO industry in the Philippines heralds a new era of exceptional guest journeys, shaped and perfected through strategic outsourcing.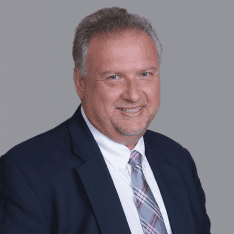 Co-CEO & CCO
US: 866-201-3370
AU: 1800-370-551
UK: 808-178-0977
j.maczynski@piton-global.com
Are you looking for an onshore, nearhsore, or offshore outsourcing solution? Don't know where to start? I am always happy to help.
Let's chat!
Best Regards,
John
Success in outsourcing isn't a matter of chance, but rather the result of a meticulously defined process, a formula that Fortune 500 companies have diligently honed over time. This rigor is a significant factor in the rarity of failures within these industry titans' outsourced programs.
Having spent over two decades partnering with and delivering Business Process Outsourcing (BPO) solutions to Fortune 500 clients, John possesses an in-depth understanding of this intricate process. His comprehensive approach incorporates an exhaustive assessment of outsourcing requirements, precise vendor sourcing, and a robust program management strategy.