In the bustling archipelago of the Philippines, a vibrant Business Process Outsourcing (BPO) sector is reshaping global healthcare, one insurance claim at a time. A rising star in the health insurance BPO landscape, the Philippines is a preferred outsourcing destination for numerous health insurance companies worldwide.
Health insurance BPO encompasses a range of processes, including claims processing, policy management, member services, regulatory compliance, and more. As the global health insurance industry grapples with rising costs, stricter regulations, and increasing customer expectations, outsourcing these complex processes to specialized providers has become a strategic necessity.
The Philippines, with its impressive BPO infrastructure, offers a compelling proposition for health insurance providers. The nation's workforce is not just large and English-speaking, but also highly skilled and knowledgeable about Western health insurance systems. This unique blend of skills and cultural affinity makes the Asian nation an ideal partner for Western health insurance companies.
Contact centers and BPOs in the Philippines are harnessing cutting-edge technologies to streamline health insurance processes and deliver better outcomes. For instance, Artificial Intelligence (AI) and Machine Learning (ML) are being utilized to automate routine tasks such as data entry and claims processing. This not only improves operational efficiency but also minimizes human errors, ensuring more accurate claims processing and faster reimbursements.
Cloud technology is transforming data management in health insurance. It enables secure, real-time sharing of policyholder data across different functions, ensuring seamless service delivery. Moreover, predictive analytics, powered by AI and ML, are being used to identify fraud, assess risk, and customize insurance products, leading to improved profitability and customer satisfaction.
The role of the country in health insurance BPO, however, goes beyond cost savings and operational efficiency. At its heart, it's about enhancing the customer experience. Filipino BPO providers understand this and place a strong emphasis on empathy, cultural sensitivity, and personalized service in their interactions with policyholders.
The Philippines is shaping the future of health insurance BPO. With its potent combination of skilled talent, advanced technology, and a deep understanding of health insurance processes, the nation is well-positioned to help health insurance companies navigate the challenges of the 21st century. As this Southeast Asian country continues to innovate and excel in this space, it's clear it is not just participating in the global health insurance BPO sector – it's leading it.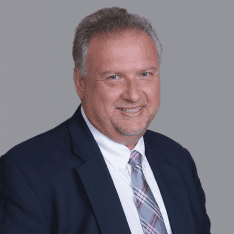 Co-CEO & CCO
US: 866-201-3370
AU: 1800-370-551
UK: 808-178-0977
j.maczynski@piton-global.com
Are you looking for an onshore, nearhsore, or offshore outsourcing solution? Don't know where to start? I am always happy to help.
Let's chat!
Best,
John.
Success in outsourcing isn't a matter of chance, but rather the result of a meticulously defined process, a formula that Fortune 500 companies have diligently honed over time. This rigor is a significant factor in the rarity of failures within these industry titans' outsourced programs.
Having spent over two decades partnering with and delivering Business Process Outsourcing (BPO) solutions to Fortune 500 clients, John possesses an in-depth understanding of this intricate process. His comprehensive approach incorporates an exhaustive assessment of outsourcing requirements, precise vendor sourcing, and a robust program management strategy.