Customer Support Outsourcing in the Philippines: Crafting Exceptional Service Landscapes 
The Philippines has emerged as a preeminent destination for customer support outsourcing, renowned for its ability to provide exceptional and personalized customer service experiences. This sector has become a cornerstone of the country's economic landscape, leveraging a unique blend of highly skilled talent, cultural affinity, and advanced technology to cater to the complex demands of global businesses.
The prominence of customer support outsourcing in the Southeast Asian BPO powerhouse is underpinned by the country's workforce, which is well-educated, highly trainable, and naturally inclined towards service-oriented roles. The Filipino workforce is recognized for its exceptional communication skills, particularly in English, which is one of the official languages of the country. This linguistic proficiency, combined with a cultural orientation that is aligned with both Eastern and Western values, enables Filipino customer support representatives to deliver service that is both efficient and warmly received by customers from various parts of the world.
Outsourcing providers offer a comprehensive suite of customer support services, extending from traditional call handling to modern, digital-first contact methods such as live chat, email, and social media engagement. This multichannel approach ensures that every customer touchpoint is managed with the same level of quality and consistency, providing a seamless and integrated customer experience. The ability to adapt to the preferred communication channels of customers underscores the customer-centric philosophy that is at the heart of the Philippine outsourcing industry.
Cost efficiency remains a compelling draw for companies looking to outsource their customer support functions to the Philippines. The competitive cost structure in the country enables businesses to optimize their customer support expenditure without compromising on the delivery of high-quality service. This economic advantage is particularly beneficial for small and medium-sized enterprises (SMEs) and startups that are seeking to establish robust customer support capabilities while managing budget constraints.
Technological innovation is a hallmark of the Philippine outsourcing sector. Call center firms in the country are equipped with the latest in customer relationship management (CRM) software, telecommunications infrastructure, and data security technology. These tools and systems are essential in managing large volumes of customer interactions while ensuring data privacy and regulatory compliance. Moreover, the integration of artificial intelligence and automation into customer support processes enhances efficiency and allows for more personalized customer engagements.
The support of the local government has been integral to the success of the customer support outsourcing industry. With policies that encourage foreign investment, infrastructure development, and training programs aimed at developing BPO competencies, the government has created an environment that is conducive to the growth of outsourcing operations. Additionally, the government's commitment to improving internet connectivity and digital infrastructure has facilitated the industry's expansion into more remote areas of the country, tapping into a broader talent pool.
One of the most significant attributes of customer support outsourcing in the Philippines is the industry's resilience and agility. Faced with global challenges and market shifts, Philippine contact centers have consistently demonstrated the ability to pivot and adapt their operations to ensure uninterrupted service delivery. This resilience was notably evident during the COVID-19 pandemic when the industry swiftly transitioned to remote and hybrid work models to maintain operational continuity.
In the future, as customer expectations continue to evolve and the demand for more sophisticated and empathetic customer service grows, the Philippines is well-positioned to elevate its offerings. The commitment to continuous improvement, investment in training and development, and the adoption of emerging technologies will enable outsourcing firms to keep pace with the changing landscape of customer support.
Customer support outsourcing to the Philippines stands as a beacon of excellence in the global BPO industry. Through its strategic fusion of human talent, technological prowess, and a supportive business environment, the country is poised to continue its trajectory of growth, setting the standard for outstanding customer service experiences worldwide.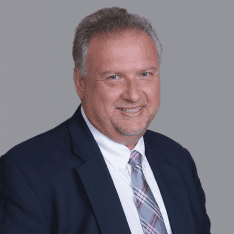 Co-CEO & CCO
US: 866-201-3370
AU: 1800-370-551
UK: 808-178-0977
j.maczynski@piton-global.com
Are you looking for an onshore, nearhsore, or offshore outsourcing solution? Don't know where to start? I am always happy to help.
Let's chat!
Best Regards,
John
Success in outsourcing isn't a matter of chance, but rather the result of a meticulously defined process, a formula that Fortune 500 companies have diligently honed over time. This rigor is a significant factor in the rarity of failures within these industry titans' outsourced programs.
Having spent over two decades partnering with and delivering Business Process Outsourcing (BPO) solutions to Fortune 500 clients, John possesses an in-depth understanding of this intricate process. His comprehensive approach incorporates an exhaustive assessment of outsourcing requirements, precise vendor sourcing, and a robust program management strategy.