The Philippines has become a global epicenter for contact center services, renowned for elevating customer relations for businesses around the world. This ascent is anchored in the country's strategic mix of exceptional linguistic skills, strong customer service ethos, and advanced communication technologies that cater to a diverse international clientele.
The contact center industry in the Philippines boasts a workforce that is not only proficient in English and other languages but also trained in the cultural nuances that facilitate deeper customer connections. This expertise enables Philippine contact centers to handle a wide spectrum of services, including customer inquiries, technical support, sales, and emergency response services, with both empathy and efficiency.
The technological infrastructure of contact centers is state-of-the-art, with firms employing omnichannel strategies that integrate voice, email, live chat, and social media platforms. This allows for a seamless customer journey, where interactions are consistent and information flows smoothly between channels, resulting in a cohesive and satisfying customer experience.
One of the standout features of contact center services in the Philippines and elsewhere is their scalability. Whether for small businesses or large enterprises, these centers offer flexible service models that can be quickly adjusted to meet changing business needs, seasonal demands, or unexpected market shifts. This scalability ensures that businesses can provide quality customer service without the constraints of fixed infrastructures.
Cost efficiency is a significant advantage of outsourcing to the Southeast Asian BPO powerhouse, with businesses benefiting from the competitive cost of services without compromising on quality. This cost-saving factor is crucial for companies aiming to optimize their budget allocations while maintaining high standards of customer interaction.
Contact centers operate 24/7, reflecting the non-stop nature of global commerce. This around-the-clock support is critical for maintaining customer satisfaction across various time zones, ensuring that no matter when a customer reaches out, they receive timely and effective assistance.
Ongoing professional development is a priority within the global contact center industry, with firms investing heavily in training programs that cover the latest customer service trends, communication technologies, and industry-specific knowledge. This dedication to continuous improvement ensures that agents are well-prepared to address customer needs and adapt to the fast-paced evolution of the service sector.
The commitment to data security and privacy is paramount in call centers. Firms adhere to strict international standards and employ rigorous data protection measures to ensure the safety and confidentiality of customer information, a crucial aspect of maintaining trust and compliance in customer relations.
The supportive policies of the local government have been instrumental in fostering the growth of the contact center sector. By promoting English proficiency, technological advancement, and economic incentives, the country has created a thriving ecosystem that nurtures contact center excellence and innovation.
Contact center services from the Philippines are a cornerstone of global customer relations, providing businesses with access to a pool of expertly trained, multilingual agents, cutting-edge technology, and flexible service offerings. As the sector continues to grow, contact centers are set to remain at the forefront, driving customer satisfaction and business success for companies worldwide.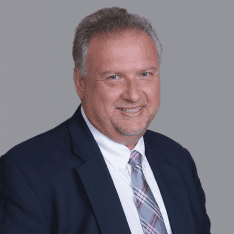 Co-CEO & CCO
US: 866-201-3370
AU: 1800-370-551
UK: 808-178-0977
j.maczynski@piton-global.com
Are you looking for an onshore, nearhsore, or offshore outsourcing solution? Don't know where to start? I am always happy to help.
Let's chat!
Best Regards,
John
Success in outsourcing isn't a matter of chance, but rather the result of a meticulously defined process, a formula that Fortune 500 companies have diligently honed over time. This rigor is a significant factor in the rarity of failures within these industry titans' outsourced programs.
Having spent over two decades partnering with and delivering Business Process Outsourcing (BPO) solutions to Fortune 500 clients, John possesses an in-depth understanding of this intricate process. His comprehensive approach incorporates an exhaustive assessment of outsourcing requirements, precise vendor sourcing, and a robust program management strategy.