Call centers in the Philippines have been a hub of customer support for several decades, providing assistance to millions of people across the globe. The industry has seen significant growth in recent years, thanks to advancements in technology, especially AI. It has revolutionized the way call centers operate, providing both customers and call center agents with an enhanced experience. In this article, we will discuss how technology is changing the face of customer support in call centers in the Philippines and explore its impact on call center operations, agents, and clients.
One of the ways AI is being used in contact centers in the Philippines is through the implementation of virtual assistants. These virtual assistants, powered by algorithms, can handle simple customer queries and provide quick and accurate responses. This allows call center agents to focus on more complex issues, improving their overall productivity and job satisfaction. For example, an AI-powered virtual assistant can be programmed to answer frequently asked questions, such as "What are your business hours?" or "How do I reset my password?" freeing up the agents to handle more critical customer inquiries.
Another way the technology is being used in call centers in the Philippines is through the implementation of chatbots. Chatbots are AI-powered software programs designed to communicate with customers via text or voice. They can handle customer inquiries, provide relevant information, and even complete transactions, all in real time. Chatbots have proven to be a valuable asset to call centers, allowing them to handle a higher volume of customer inquiries without sacrificing the quality of customer service.
AI is also being used to improve call center operations by analyzing data and providing insights and recommendations. For example, AI algorithms can analyze call center metrics, such as call volume and wait times, to identify areas for improvement. The technology can also be used to analyze customer feedback and identify trends and patterns, allowing call centers to better understand their customers and improve their overall customer experience.
The impact of AI on call center agents is also significant. It can assist agents by providing real-time support during calls, such as suggesting responses to customer inquiries or providing relevant information. This not only helps agents provide better customer service but also reduces their workload and stress levels. Artificial intelligence can also be used to train agents, providing them with the knowledge and skills they need to effectively handle customer inquiries.
The benefits of AI technology for companies outsourcing their contact center operations and their customers are numerous. AI can help call centers improve the speed and accuracy of their customer service, providing a better overall customer experience. It can also help call centers handle a higher volume of customer inquiries, reducing wait times and improving customer satisfaction. Furthermore, it can also be used to provide more personalized customer service, using customer data to tailor the customer experience and improve customer loyalty.
The bottom line: AI is changing the face of customer support in call centers in the Philippines. AI-powered virtual assistants, chatbots, and data analysis are all contributing to a more efficient and effective call center experience. The benefits of cutting-edge technology for call center agents, clients, and customers are clear, and it is likely that it will continue to play a crucial role in the future of customer support.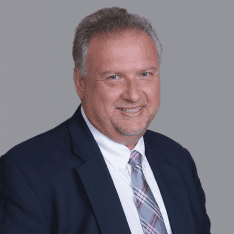 Co-CEO & CCO
US: 866-201-3370
AU: 1800-370-551
UK: 808-178-0977
j.maczynski@piton-global.com
Are you looking for an onshore, nearhsore, or offshore outsourcing solution? Don't know where to start? I am always happy to help.
Let's chat!
Best,
John.
Success in outsourcing isn't a matter of chance, but rather the result of a meticulously defined process, a formula that Fortune 500 companies have diligently honed over time. This rigor is a significant factor in the rarity of failures within these industry titans' outsourced programs.
Having spent over two decades partnering with and delivering Business Process Outsourcing (BPO) solutions to Fortune 500 clients, John possesses an in-depth understanding of this intricate process. His comprehensive approach incorporates an exhaustive assessment of outsourcing requirements, precise vendor sourcing, and a robust program management strategy.