BPO Companies Philippines: Embracing Smart Solutions for Global Business Efficiency 
BPO companies in the Philippines are distinguishing themselves by embracing smart solutions to enhance global business efficiency. The country's outsourcing industry, renowned for its robust workforce and strategic service offerings, is now leveraging intelligent technologies and innovative approaches to redefine business processes. This commitment to smart solutions is not only elevating the nation's position in the international market but is also setting a new benchmark for the outsourcing industry.
The term "smart solutions" in the context of BPO encompasses a range of initiatives, from artificial intelligence and automation to advanced data analytics and process optimization. Philippine contact centers are integrating these technologies into their services to provide clients with more sophisticated, efficient, and cost-effective business solutions. By doing so, they are helping companies around the world streamline operations, reduce overhead costs, and focus on core business functions.
One of the keys to the success of BPO companies in the Philippines is their agile approach to technological adoption. They are quick to identify and implement emerging technologies that can offer a competitive edge to their clients. For instance, the use of AI-powered chatbots and virtual assistants has revolutionized customer service, enabling 24/7 support and freeing human agents to tackle more complex inquiries that require a personal touch.
Moreover, call centers are making smart use of data analytics to unlock insights into customer behavior, market trends, and operational efficiencies. This data-driven approach allows them to tailor their services to the specific needs of each client, ensuring that every solution is grounded in solid research and analysis.
Training and development are crucial components of the smart solutions strategy. BPO firms in the Philippines invest heavily in educating their workforce on the latest digital tools and business practices. This empowers employees to effectively utilize smart technologies and maintain the high standards of service that Philippine BPOs are known for.
The industry's move towards smart solutions has also been supported by the Philippine government's commitment to fostering a knowledge-based economy. Initiatives aimed at enhancing IT infrastructure, promoting digital literacy, and supporting innovation have provided a conducive environment for outsourcing companies to thrive and experiment with new service models.
Despite the advantages of smart solutions, BPO companies in the Philippines also face challenges such as ensuring data privacy, managing the human impact of automation, and keeping pace with rapidly evolving technological landscapes. These companies are addressing these challenges by upholding rigorous security protocols, implementing responsible automation strategies, and maintaining a continuous learning culture.
As outsourcing companies continue to embrace smart solutions, they are expanding their reach into sectors that require specialized knowledge and advanced technical capabilities. This expansion is not just about growing their client base but also about enhancing the quality and scope of services they offer, positioning themselves as integral partners in their clients' success.
BPO companies in the Philippines are at the forefront of incorporating smart solutions into global business practices. Their innovative use of technology, combined with a skilled and adaptable workforce, positions them to play a pivotal role in driving business efficiency for clients worldwide. As these companies continue to evolve and adapt to the changing needs of global business, they reaffirm the nation's reputation as a leading destination for smart outsourcing solutions.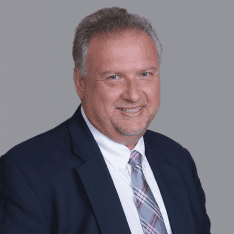 Co-CEO & CCO
US: 866-201-3370
AU: 1800-370-551
UK: 808-178-0977
j.maczynski@piton-global.com
Are you looking for an onshore, nearhsore, or offshore outsourcing solution? Don't know where to start? I am always happy to help.
Let's chat!
Best Regards,
John
Success in outsourcing isn't a matter of chance, but rather the result of a meticulously defined process, a formula that Fortune 500 companies have diligently honed over time. This rigor is a significant factor in the rarity of failures within these industry titans' outsourced programs.
Having spent over two decades partnering with and delivering Business Process Outsourcing (BPO) solutions to Fortune 500 clients, John possesses an in-depth understanding of this intricate process. His comprehensive approach incorporates an exhaustive assessment of outsourcing requirements, precise vendor sourcing, and a robust program management strategy.