In the Philippines, call centers have become the go-to industry for fresh graduates because most job openings require work experience for all of their applicants, and the entire call center industry only requires a minimal set of standards, one of which is that they should be college (or university) graduates. This means that it does not matter whether they have any work experience in the past.
However, working in a call center has been criticized for many reasons, one of which includes the toxic and stressful environment that every employee is put into. Of course, this is not always the case. It really depends on the BPO company and the way it handles its employees.
A number of them are actually very good companies, which compensate their agents with a generous salary and benefits really well. Essentially, this provides agents with a comfortable lifestyle. Here's more on that:
Their eating routine
 It is highly noticeable that most BPO companies are located in commercialized business districts that are full of fast food places, restaurants, convenience stores, and coffee shops. Most call center agents eat fast food, packed meals, or just plain biscuits and snacks; this is widely accepted because it helps them save money.
Similarly, there are some agents, who really don't have the appetite to eat a full course meal; they tend to only eat biscuits, chips, and sodas when they are on their (lunch) break, no matter how unhealthy it is (some even miss going to the gym even though they really want to go). However, when the occasion arises, they splurge on fine dining restaurants, fancy dinners, and high-end liquors. This is especially true during payday or during their days off when they are free to do whatever they wish to do.
Basically, call center agents can choose to dine on homemade or cheap food products, while also being able to afford and eat at posh and fancy restaurants.
Their dress code
 Have you ever noticed that most call center agents have a collection of different clothes that are fit for so many occasions and that they get to wear them in the office? This is because most call center agents indulge themselves through shopping for the latest trends in fashion.
Instead of going into the office with casual or business suits, they usually wear clothes that are in-demand and can highlight their style. This, in turn, can effectively increase the agent's self-confidence when conversing with a customer – even if it's only over the phone. The reason for this is purely psychological (dressing up can boost your confidence and affect your attitude). Plus, they also have the money to splurge on anything they want, which does not really hurt anyone.
At the end of the day, it is completely up to the agents how they want to dress up, as most companies do not have a certain dress code for them to follow.
Their purchases
 Since call center agents have a higher salary than most entry-level jobs, it opens them to the world of shopping for the things that they have yearned for. The attitude to buying anything they want is ordinary for most of them. After all, it is only natural for them to want to spend their hard-earned cash on something that they have always wanted and something that they once cannot afford.
Things such as brand new phones, postpaid plans, credit cards, artisan coffee, and fastest internet connection are only the tip of the iceberg when it comes to a call center agent's purchases. At first, it sounds a little too excessive, but you have to understand that the money that agents use to purchase whatever they want is from their own hard work.
Their free time and relaxation
 For most employees, the way they spend the time after their shifts is to go home, relax, watch a couple of episodes of their favorite series or movie, then go to sleep. However, for others — particularly call center agents – they usually spend the end of their shift in bars or restaurants to drive away the stress from their working hours. Some would even go to exclusive cinemas to watch their most awaited blockbuster flicks while others go to faraway places during their days off.
Once again, this is completely up to the individual and how he/she wants to distress; everyone has their own particular ways of relieving stress, after all.
Key Takeaway
Being a call center agent is one of the most challenging yet rewarding journeys a person could ever embark on. It could be especially hard in the beginning when you are still adapting to your new job. But time could surely fix this issue. Eventually, you will get used to the work and the environment. Plus, once payday comes, you will no doubt enjoy the fruits of your labor and finally understand what the other call center agents have talked about in the past.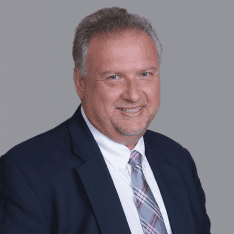 Co-CEO & CCO
+1-402-598-8740
j.maczynski@piton-global.com
Are you looking for an onshore, nearhsore, or offshore outsourcing solution? Don't know where to start? I am always happy to help.
Let's chat!
Best,
John.
Success in outsourcing isn't a matter of chance, but rather the result of a meticulously defined process, a formula that Fortune 500 companies have diligently honed over time. This rigor is a significant factor in the rarity of failures within these industry titans' outsourced programs.
Having spent over two decades partnering with and delivering Business Process Outsourcing (BPO) solutions to Fortune 500 clients, John possesses an in-depth understanding of this intricate process. His comprehensive approach incorporates an exhaustive assessment of outsourcing requirements, precise vendor sourcing, and a robust program management strategy.