The business process outsourcing (BPO) industry has been around for many years now. It has become one of the mainstays in the local economic landscape. In the Philippines, a call center company, one of the most popular types of BPO, can employ more than 1,000 people to fill their jobs. Most of their applicants are fresh graduates, which improves the overall employment rate in the country.
However, in recent years, there has been a lot of discussion regarding the workload and the effects of working in a call center, particularly because of its rising popularity. Unfortunately, some of it has been negative, resulting in people hearing only bad accounts about the business.
It is important to note, however, that there are several good things that come from this industry, and this includes the following:
No Discrimination
 Unlike other companies that require a certain set of standards regarding the looks or the age of their applicant, most call centers accept all kinds of people from all walks of life. It is a common occurrence for anyone in this industry to see people that are aged 18-60+ working there. This is because of the fact that they don't really care about what you look or how old you are. They are mostly concerned about a person's English proficiency, knowledge in general subjects, typing speed, and his/her appropriate voice and tone over the phone.
Some companies even accept college dropouts as long as they attended at least 2 years of college and can impress their employers with their skill set.
Faster Promotion
 It's a common occurrence in call centers that top-performing employees get promoted even if they haven't been staying with the company for a long time. The secret to getting promoted is to be a team player, know your stuff, study every material you have access to, and do your tasks efficiently. You must be warned that a promotion is not only about having higher income and more privileges; it also means more responsibilities for you to shoulder.
Teamwork Makes the Dream Work
 The best thing about call centers is that they open their doors to different kinds of people, which means that you'll be meeting a variety of new teammates. This is a chance for you to not only strike up a friendship, but to also learn a lot of things from them. Similarly, the workplace will never be boring due to the different personalities that make it up. Also, establishing team spirit will never be hard because, in most call centers, the agents are seated close together, which makes it really easy to get to know each other.
Numerous Welfare and Benefits
 One of the best reasons for people to choose to start working in a call center is the numerous welfare and benefits being provided for them. These companies are known for being generous with their employees. Most of them even provide them health care to ensure that they stay in their optimum health. After all, they are aware of the sacrifices agents do for their job.
Furthermore, these companies have a strict compliance code to the Philippine government, meaning that they provide the necessary welfare, such as SSS, Pag-IBIG, and PhilHealth, to their employees.
Growth and Skill Development
Call center agents receive hundreds of calls every day. Through the help of these calls, the agent has the chance to develop a variety of skills that they need as professionals. Every call that an agent receives differs from one another, which will definitely help them develop their interpersonal skills. You'll learn to adjust, adapt, and be able to effectively communicate with every caller that you talk to.
Since call centers have evolved into something more complex than it was before, you'll also learn to use devices and gadgets that are necessary for agents. Also, since most calls that they receive are for troubleshooting and helping the caller, agents can effectively develop their skills in communication, active listening, negotiating, encoding, and problem-solving.
Key Takeaway
Being a call center agent can be tough sometimes, but to be fair the same can be said about other jobs and professions in various fields and industries. It really comes down to what you want to prioritize the most, and some people put importance to the benefits of their job.
If you are one of them and you are a call center agent (or considering to take this job), then take note of the things listed above. They can remind you to be thankful for being given this opportunity in your life.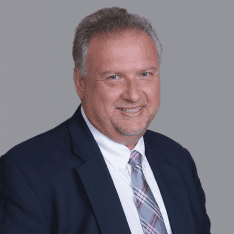 Co-CEO & CCO
+1-402-598-8740
j.maczynski@piton-global.com
Are you looking for an onshore, nearhsore, or offshore outsourcing solution? Don't know where to start? I am always happy to help.
Let's chat!
Best,
John.
Success in outsourcing isn't a matter of chance, but rather the result of a meticulously defined process, a formula that Fortune 500 companies have diligently honed over time. This rigor is a significant factor in the rarity of failures within these industry titans' outsourced programs.
Having spent over two decades partnering with and delivering Business Process Outsourcing (BPO) solutions to Fortune 500 clients, John possesses an in-depth understanding of this intricate process. His comprehensive approach incorporates an exhaustive assessment of outsourcing requirements, precise vendor sourcing, and a robust program management strategy.