What are the different accounts to handle in the call center industry?
1. Email/Chat Support
2. Travel Account
3. Tech Support
4. Healthcare
5. Banking
Industries in the Metro have evolved over the years. More and more people are presented with opportunities to make a stable living for themselves. With numerous lines of work available, especially in the BPO industry, you can never go wrong with call centers in the Philippines.
There are a lot of things you can do to make a living in the BPO industry. Aside from providing over-the-phone assistance 24/7, there are also other platforms for you to handle such as email and chat support. When working in the BPO industry, the clientele you receive, both local and international, can give you a wide array of accounts to handle for your line of work.
The goal for any account that you handle is simply to provide the best assistance you can. In any business, a lot of things can go wrong. It's up to you as the agent to get the job done. If you're looking to expand your line of experience, then BPO might just be the work that suits you.
However, if you're wondering about the scope of the work that you're going to handle, be aware that once you begin call center work, the jobs that might come your way can take any form. For your enlightenment, here are some of the accounts you may have to handle as an agent:
Email/Chat Support
This type of account is one of the most unique ones to handle. Why? Because it doesn't involve the use of your voice when doing so.
This account focuses on agents providing assistance over email and chat – two platforms with the same line of communication. If any of your clients encounter problems with whatever they're doing, expect to receive a message from them soon after.
Also, what makes this non-voice account great is that, unlike phone support, you can give yourself time to resolve any issue at hand using your own words. Just make sure that when you do so, the solution you provide is adequate enough for your customer's satisfaction.
Travel Account
This account aims to help those in need of assistance in the midst of travel. This includes reservations ranging from hotels to airfares, transportation accommodations, and others that would need an extra hand. In order to prepare for this, what you'll need to do is to familiarize yourself with the latest updates on the travel industry. By doing this, you won't have to worry about anything should this account be handed to you.
Tech Support
This account is one of the most common ones that agents handle. In the world of technology, there are a lot of things that can go wrong, ranging from errors such as troubleshooting, internet connectivity, and crashing.
When handling this account, one must have the know-how when it comes to computers: how to use them, maintain them, and repair them. The best way to prepare for this account is to get a quick brush-up on the concept of computers. Or better yet, understand how the internet works on a deeper level. In turn, you'll be able to provide assistance to any client of this caliber.
Healthcare
When it comes to medicine, it's important for practitioners of the field to be able to respond to the emergencies that can plague anyone. Luckily, for this account, every agent handling this line of work can greatly contribute to the world of medicine and science.
To better prepare for this account, you'll need to be able to have ample knowledge of the medical field. That way, if needed, you'll be able to provide consultation to any patient in need of assistance. Also, in this account, you're going to have to provide emergency responses depending on the situation at hand.
Banking
As the world turns its course, so does the financial needs of every working individual in the country. If one wishes to save money for the future, banks are the places to go. But what happens if financial problems are encountered? That's where this account comes into play.
This line of work should ensure the security of one's personal bank details, ranging from their net income to their transactions via ATM withdrawals and credit cards. When handling this account, customers can contact you for consultation and assistance; and if anything bad were to happen, it will be your job to give your absolute best to resolve the matter at hand.
Also, when one of your clients has garnered a certain amount of debt, you'll have to be the one who informs them of the situation. That way, you'll be able to help them sort out the case directly.
Key Takeaway
With the number of clientele available for you to cater to, the lines of work that can come your way can be just as huge in quantity. Though there are other accounts you can handle, preparing for these is a great step in preparing for the BPO industry as a whole.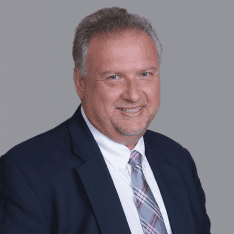 Co-CEO & CCO
US: 866-201-3370
AU: 1800-370-551
UK: 808-178-0977
j.maczynski@piton-global.com
Are you looking for an onshore, nearhsore, or offshore outsourcing solution? Don't know where to start? I am always happy to help.
Let's chat!
Best,
John.
Success in outsourcing isn't a matter of chance, but rather the result of a meticulously defined process, a formula that Fortune 500 companies have diligently honed over time. This rigor is a significant factor in the rarity of failures within these industry titans' outsourced programs.
Having spent over two decades partnering with and delivering Business Process Outsourcing (BPO) solutions to Fortune 500 clients, John possesses an in-depth understanding of this intricate process. His comprehensive approach incorporates an exhaustive assessment of outsourcing requirements, precise vendor sourcing, and a robust program management strategy.