Migrating your call center requirements to the Philippines provides many benefits. They give a great edge to foreign companies that want to lower their operating costs and maximize profits. Also, the country gets a lot of opportunities to liven up its economy. Over the years, many BPO vendors have set up shop here and they are still growing in number.
Alongside China and India, PH contact centers are at the forefront of the global BPO industry. The increasing number of outsourcing companies in the country has enabled the industry's staggering contribution of 12 percent to the country's GDP.
From only four, there are now over 700 of them all over the land. These enterprises are located in the business sector of Manila and other major cities all over the land. Moving your call center requirements to the Philippines makes a lot of business sense, indeed.
These companies are top job providers in the country. In fact, roughly 900,000 Filipinos are employed by contact centers. This has created a stronger middle class in the country while decreasing its unemployment rate.
Business Benefits Abound
While having the BPO sector provides sustainable benefits to Filipinos, foreign companies that do business here gain equally important benefits.
Contact center companies like it here because they are guaranteed of having a workforce that's competent in English, which makes their transitioning of their call center requirements to the Philippines easier. Being colonized by the United States before the Second World War, Filipinos have integrated the English language and American culture into their own.
Offshore providers equally love bright, career-oriented people in the country. Those who apply as representatives have obtained their college degrees or at least completed two years of college education.
This makes them highly qualified for contact center jobs. Foreign offshore companies appreciate the eagerness of their workforce to advance their careers. It can easily be seen that these professionals do not simply aim to live from paycheck to paycheck.
Work Quality
It is also undeniable that the quality of outsourced work is one of the reasons why firms set up and stay in the country. Agents are known to be courteous and efficient when handling clients. This is one trademark of agents from this country, which makes offshoring your call center requirements to the Philippines a wise business decision.
The PH has become a top business destination because it is relatively cheap to operate here. They get to cut costs and increase income without compromising on quality. Also, companies can set up their BPO firms in an array of locations. If Manila seems a bit too expensive, there are other major cities that can be tapped.
The increase in number of BPO providers in the country shows that the industry is not slowing down. Contact centers will continue generating benefits. It can easily be said that the PH BPO sector will be around for a long time.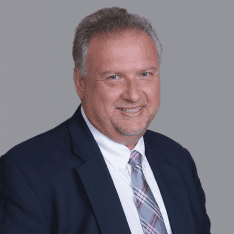 Co-CEO & CCO
US: 866-201-3370
AU: 1800-370-551
UK: 808-178-0977
j.maczynski@piton-global.com
Are you looking for an onshore, nearhsore, or offshore outsourcing solution? Don't know where to start? I am always happy to help.
Let's chat!
Best,
John.
Success in outsourcing isn't a matter of chance, but rather the result of a meticulously defined process, a formula that Fortune 500 companies have diligently honed over time. This rigor is a significant factor in the rarity of failures within these industry titans' outsourced programs.
Having spent over two decades partnering with and delivering Business Process Outsourcing (BPO) solutions to Fortune 500 clients, John possesses an in-depth understanding of this intricate process. His comprehensive approach incorporates an exhaustive assessment of outsourcing requirements, precise vendor sourcing, and a robust program management strategy.