Business process outsourcing (BPO) refers to the practice of outsourcing business functions to external service providers. BPO can help companies reduce costs, improve efficiency, and access specialized expertise.
The most frequently outsourced services in BPO include:
Customer service: Companies often outsource customer service functions such as call center operations, technical support, and email and chat support.
Human resources: Companies may outsource HR functions such as payroll, benefits administration, and recruiting.
Data entry: Data entry tasks such as data entry, data cleansing, and data validation can be outsourced to BPO providers.
Supply chain management: Companies may outsource supply chain management functions such as logistics, procurement, and warehousing.
Accounting and finance: Companies may outsource accounting and finance functions such as invoicing, accounts payable, and budgeting.
Marketing: Companies may outsource marketing functions such as lead generation, market research, and social media management.
Legal services: Companies may outsource legal services such as contract review, compliance, and legal research.
Software development: Companies may outsource software development tasks such as coding, testing, and maintenance.
Translation and localization: Companies may outsource translation and localization services to help them expand into new markets and serve customers in different languages.
BPO can help companies focus on their core competencies and improve their overall competitiveness. It's important to carefully evaluate the potential advantages and disadvantages of outsourcing, and to choose the option that best aligns with a company's specific needs and goals.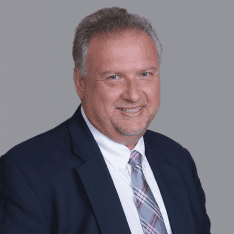 Co-CEO & CCO
US: 866-201-3370
AU: 1800-370-551
UK: 808-178-0977
j.maczynski@piton-global.com
Are you looking for an onshore, nearhsore, or offshore outsourcing solution? Don't know where to start? I am always happy to help.
Let's chat!
Best,
John.
Success in outsourcing isn't a matter of chance, but rather the result of a meticulously defined process, a formula that Fortune 500 companies have diligently honed over time. This rigor is a significant factor in the rarity of failures within these industry titans' outsourced programs.
Having spent over two decades partnering with and delivering Business Process Outsourcing (BPO) solutions to Fortune 500 clients, John possesses an in-depth understanding of this intricate process. His comprehensive approach incorporates an exhaustive assessment of outsourcing requirements, precise vendor sourcing, and a robust program management strategy.