When your CFO or CEO calls and asks whether your plans include outsourcing, you hopefully have given some thought to the role business process outsourcing might play in your overall services and delivery strategy in the country. After all, whether it's in a trade or technical journal, business periodical, or the political pages of a newspaper, it is definitely a hot topic.
There is no lack of varying perspectives on offshore business process outsourcing service providers in the Philippines, but the single underlying theme is one of the most basic economic principles—the notion of competitive advantage. It is not necessarily an advantage to a corporation to perform certain call centers themselves, especially given the current range of choices in the country.
If other businesses have been following this path for so long, then why are PH call centers suddenly emerging as a "new" tool for gaining competitive advantage? The answer is that it is only recently that offshore business process outsourcing service providers in the Philippines have presented attractive offerings.
Core Advancements
The technological advancements of the past decade have been the underpinning of offshoring services as a viable business strategy. Technology has driven the transformation and cost of how we transport and access data, with data being the fundamental building block of the offshore business process that are now key candidates for offshoring.
Just as the Internet has given individuals the ability to perform personal processes "anywhere, anytime," it is allowing offshore business process outsourcing service providers to consider the same for their corporate strategies.
It was only in the last year or so that BPO vendors have begun to perfect how to reduce costs without cutting service, to deliver variable costs to clients, and to package and price innovation in their overall service delivery models.
How are they doing this? Offshore business process outsourcing service providers in the Philippines have become experts at leveraging economies of scale in their operations; this is a critical differentiator for their competitive advantage and one of the main values that they bring to clients. It's hard to achieve savings for a client when you have a separate custom solution devoted to each client.
While multi-client solutions are more complex to establish and maintain, most BPO solutions are now maturing to the point where they realize they need to base their client solutions on as much leveraged technology and infrastructure as possible.
The Competitive Advantage
Since competitive advantage for contact centers come from having the best infrastructure and processes, it is to a provider's advantage to have an ongoing investment in these elements. Typically, local investments will be more robust than any capital investment that a client might make, because it is the core competency of the provider.
Another advantage that outsourcing provides is turning clients' fixed costs into variable costs. This derives from a vendor's ability to leverage staff across multiple clients on an as-needed basis.
Offshore business process outsourcing service providers in the Philippines may also charge for services based on the level of service desired and needed by the client. Once a cost for service is understood, the option for "good enough" service might be offered at a significant savings in the PH from what the client was spending internally.
Competitive advantage has been mentioned as the economic foundation of these enterprises. This drive for economic advantage has created the cost pressure to prompt the creation of new models of corporate business processing.
While one company's competitive advantage may not be to process employee life cycle events, it has emerged as the opportunity for business process outsourcing service providers to define its own "advantage."
The technological advances of the last decade have removed the barriers and now processes are performed anywhere around the globe. The opportunity to have these high tech enterprises perform your non-core business processes with the same vigor with which you manage your own core processes is the promise of PITON.
To learn more about our industry-specific BPO capabilities please contact us by calling +1-310-844-7805 or by filling out our inquiry form. We look forward to hearing from you.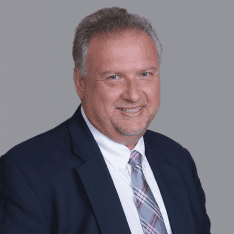 Co-CEO & CCO
US: 866-201-3370
AU: 1800-370-551
UK: 808-178-0977
j.maczynski@piton-global.com
Are you looking for an onshore, nearhsore, or offshore outsourcing solution? Don't know where to start? I am always happy to help.
Let's chat!
Best,
John.
Success in outsourcing isn't a matter of chance, but rather the result of a meticulously defined process, a formula that Fortune 500 companies have diligently honed over time. This rigor is a significant factor in the rarity of failures within these industry titans' outsourced programs.
Having spent over two decades partnering with and delivering Business Process Outsourcing (BPO) solutions to Fortune 500 clients, John possesses an in-depth understanding of this intricate process. His comprehensive approach incorporates an exhaustive assessment of outsourcing requirements, precise vendor sourcing, and a robust program management strategy.