The business process outsourcing (BPO) industry has grown significantly in recent years, with companies outsourcing a range of business processes to offshore destinations in order to reduce costs and improve efficiency. The call center industry, in particular, has seen significant growth in offshore outsourcing, with many companies choosing to outsource their customer service and support operations to locations such as the Philippines and India. These two countries are widely considered the world's leading offshore call center outsourcing destinations, each with its own unique advantages and value propositions for foreign companies looking to outsource. In this article, we will discuss the history, differences, and value propositions of the Philippines and India as offshore call center outsourcing destinations.
The Philippines has a long history in the BPO industry, with the first call center being established in the country in 1992. Since then, the industry has grown significantly, with the country now being the world's leading location for voice-based BPO services. The country has a number of competitive advantages that make it an attractive location for call center outsourcing, including a well-educated and skilled workforce, strong English language skills, cultural affinity with the United States and other Western countries, and a well-developed infrastructure.
India is also a major player in the BPO industry, with a strong presence in both voice-based and non-voice-based services. The country has a large pool of educated and skilled workers, particularly in technical and IT-related fields. In addition, India has a favorable business environment, with low costs and a stable political climate. The country has also implemented policies to support the growth of the BPO sector.
There are some key differences between the Philippines and India in terms of their value proposition for foreign companies outsourcing to them. The Southeast Asian BPO powerhouse is often seen as the preferred location for voice-based BPO services due to the strong English language skills of many Filipinos and their cultural affinity with Western countries. India, on the other hand, is often preferred for non-voice-based services and IT-related work due to the country's strong technical expertise.
Both countries offer a range of advantages for foreign companies looking to outsource their call center operations. The decision on which destination to choose may depend on a number of factors, including the specific needs and requirements of the company, the type of work being outsourced, and the desired cost and quality of the service.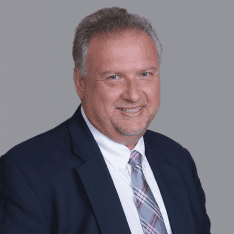 Co-CEO & CCO
US: 866-201-3370
AU: 1800-370-551
UK: 808-178-0977
j.maczynski@piton-global.com
Are you looking for an onshore, nearhsore, or offshore outsourcing solution? Don't know where to start? I am always happy to help.
Let's chat!
Best,
John.
Success in outsourcing isn't a matter of chance, but rather the result of a meticulously defined process, a formula that Fortune 500 companies have diligently honed over time. This rigor is a significant factor in the rarity of failures within these industry titans' outsourced programs.
Having spent over two decades partnering with and delivering Business Process Outsourcing (BPO) solutions to Fortune 500 clients, John possesses an in-depth understanding of this intricate process. His comprehensive approach incorporates an exhaustive assessment of outsourcing requirements, precise vendor sourcing, and a robust program management strategy.