Travel Outsourcing India: Navigating the Global Travel Industry with Proficiency
In today's digital age, with the world more connected than ever, the travel industry is undergoing transformative changes. Consumer demands are evolving, and travel companies are seeking innovative solutions to stay ahead of the curve. Amidst these challenges, India emerges as a beacon of hope for global travel companies, owing to its prowess in travel outsourcing.
At the core of the country's appeal is its robust infrastructure, a blend of skilled human resources, and state-of-the-art technology, making India an ideal outsourcing destination. But what has positioned it as a leader in travel outsourcing? Let's explore.
Firstly, India's historical background in IT and customer service has laid the groundwork for excelling in travel-based processes. India has been a front-runner in the BPO sector for decades, offering a wide range of services from data processing to customer interaction. This legacy is seamlessly translated into the travel domain, where processes like ticketing, itinerary planning, customer support, and back-end operations are entrusted to Indian companies.
The competitive edge that the country enjoys also stems from its cost-effectiveness. Outsourcing to the nation allows travel businesses to operate at a fraction of their native costs without compromising on service quality. With operational expenses reduced, companies can then focus on enhancing their core offerings and expanding their market reach.
The country's rich talent pool plays a pivotal role. India is home to a vast number of professionals well-versed in global travel norms, regulations, and languages. The Asian nation's emphasis on education, especially in tourism and hospitality sectors, equips the workforce with the necessary skills to cater to a diverse clientele.
Technology, being the linchpin of modern travel solutions, is another area where India shines brightly. From integrating advanced booking systems to developing travel apps with real-time updates, Indian IT professionals drive technological innovation in the travel industry. The country's ability to stay abreast of the latest digital trends, be it Artificial Intelligence or Virtual Reality, positions it as a go-to destination for travel tech solutions.
What truly sets the country apart is its cultural ethos. A nation known for its hospitality, India understands the intricacies of customer service like no other. This cultural perspective, when combined with professional training, results in unparalleled customer satisfaction.
Nevertheless, as with any industry, challenges persist. The rapidly changing nature of global travel, influenced by factors such as geopolitical shifts and environmental concerns, requires Indian outsourcing firms to be agile. Recognizing this, many companies in the country invest heavily in continuous training and market research, ensuring they remain updated and relevant.
The global travel landscape continues to shift and evolve, India stands firm as a trusted partner for outsourcing needs. With its unique combination of human talent, technological innovation, and an ingrained sense of hospitality, the country promises not just operational efficiency but also a deep understanding of the global traveler's psyche. As travel companies worldwide strive to offer unparalleled experiences to their customers, India, with its multifaceted expertise, is poised to play an integral role in shaping the industry's future.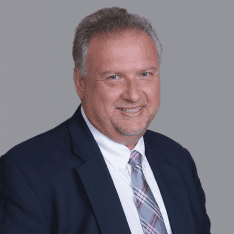 Co-CEO & CCO
US: 866-201-3370
AU: 1800-370-551
UK: 808-178-0977
j.maczynski@piton-global.com
Are you looking for an onshore, nearhsore, or offshore outsourcing solution? Don't know where to start? I am always happy to help.
Let's chat!
Best Regards,
John
Success in outsourcing isn't a matter of chance, but rather the result of a meticulously defined process, a formula that Fortune 500 companies have diligently honed over time. This rigor is a significant factor in the rarity of failures within these industry titans' outsourced programs.
Having spent over two decades partnering with and delivering Business Process Outsourcing (BPO) solutions to Fortune 500 clients, John possesses an in-depth understanding of this intricate process. His comprehensive approach incorporates an exhaustive assessment of outsourcing requirements, precise vendor sourcing, and a robust program management strategy.