Travel BPO Philippines: Enriching the Traveler Experience with Round-the-Clock Multilingual Support
Travel BPO services in the Philippines are reshaping the traveler experience, delivering comprehensive support that encompasses the full spectrum of travel needs. With the industry's ever-expanding global reach, the demand for around-the-clock, multilingual customer service has become essential. The Asian outsourcing hub, with its strategic blend of cultural adaptability and a proficient, multilingual workforce, has emerged as a hub for travel BPO services that cater to this demand, ensuring that every traveler's journey is seamless, enjoyable, and exceptionally supported.
In the bustling centers of Manila, Cebu, and beyond, travel outsourcing specialists are equipped with the knowledge and skills to handle a diverse range of travel-related concerns. From booking assistance and itinerary changes to emergency travel support and loyalty program management, they provide services that are not only comprehensive but also personalized to each traveler's unique needs. This attention to detail is crucial in an industry where the experience of travel is just as important as the destination itself.
The 24/7 nature of travel-related support services in the Philippines is a testament to the industry's commitment to being available for travelers no matter the time or place. This round-the-clock support is essential in an age where travel plans can change in an instant, and timely assistance can make the difference between a trip salvaged and a trip canceled. The ability to provide immediate, effective support regardless of time zone differences is a key factor in the high level of service that the offshore BPO industry offers.
Multilingual support is another cornerstone of the Philippine travel outsourcing sector, reflecting the global nature of the travel industry. Filipino agents are adept in multiple languages, allowing them to communicate effectively with travelers from around the world. This linguistic versatility breaks down barriers, ensuring clear understanding and a smooth service experience for every customer. The country's historical connections and exposure to diverse cultures have fostered a workforce that is not only linguistically capable but also culturally sensitive, an attribute highly valued in the travel sector.
The integration of advanced technologies further enhances the traveler experience managed by Philippine BPO centers. Utilizing state-of-the-art booking systems, CRM platforms, and communication tools, these centers streamline the complexities of travel coordination, providing quick and accurate solutions to travelers. The use of technology also enables BPOs to maintain high levels of efficiency and accuracy, ensuring that travelers' interactions with their services are positive and stress-free.
In an industry where experiences and memories are the ultimate commodities, the personalized touch offered by Filipino BPO services is a distinguishing feature. Agents are trained to not just process transactions but to understand and anticipate the needs of travelers, often going above and beyond to ensure satisfaction. This level of service fosters a sense of trust and loyalty among travelers, who know that their needs are being handled with care and attention.
The Philippine government's support of the outsourcing industry, with incentives for technological investment and educational programs for skills development, has been crucial in nurturing an environment conducive to the growth of travel BPO services. This institutional backing has solidified the country's reputation as a reliable and innovative provider of travel-related customer service.
Travel BPO services in the Philippines are a vital component in enriching the traveler experience, offering 24/7 support that is both multilingual and deeply attuned to the nuances of the traveler's journey. With a commitment to service excellence, the country stands as a beacon of support in the travel industry, ensuring that every journey, whether for business or pleasure, is met with exceptional care and expertise.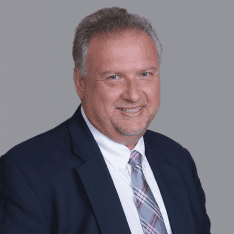 Co-CEO & CCO
US: 866-201-3370
AU: 1800-370-551
UK: 808-178-0977
j.maczynski@piton-global.com
Are you looking for an onshore, nearhsore, or offshore outsourcing solution? Don't know where to start? I am always happy to help.
Let's chat!
Best Regards,
John
Success in outsourcing isn't a matter of chance, but rather the result of a meticulously defined process, a formula that Fortune 500 companies have diligently honed over time. This rigor is a significant factor in the rarity of failures within these industry titans' outsourced programs.
Having spent over two decades partnering with and delivering Business Process Outsourcing (BPO) solutions to Fortune 500 clients, John possesses an in-depth understanding of this intricate process. His comprehensive approach incorporates an exhaustive assessment of outsourcing requirements, precise vendor sourcing, and a robust program management strategy.