Travel BPO Philippines: Curating Unforgettable Traveler Experiences with Round-the-Clock Multilingual Support
In the dynamic realm of the travel industry, every touchpoint, every interaction, and every service contributes to the tapestry of a traveler's experience. Today, as destinations beckon and travel itineraries expand, the importance of seamless, holistic support becomes paramount. The Travel BPO sector in the Philippines recognizes this pulse, ushering in an era of unparalleled traveler experiences bolstered by round-the-clock multilingual support.
Travel, inherently global in nature, breaks boundaries and transcends cultures. Understanding this, the Philippines has cultivated a workforce proficient not just in English but in a myriad of global languages. Be it a European traveler seeking assistance in French or a Southeast Asian explorer communicating in Bahasa, the multilingual prowess of Filipino professionals ensures that every traveler feels at home, even when miles away. This linguistic agility adds a touch of personalization, making interactions smoother and enhancing the traveler's trust and comfort.
But it's not just about speaking the language; it's about being available when the traveler needs you. In the unpredictable world of travel, queries, challenges, and last-minute changes can arise anytime. Recognizing this, the travel BPO services in the country operate round-the-clock, ensuring that support is just a call or message away, regardless of time zones. Whether it's a midnight flight rescheduling, an early morning hotel booking confirmation, or an afternoon excursion query, the 24/7 operational model guarantees that every traveler's concern is addressed promptly.
The synergy of round-the-clock operations with multilingual capabilities becomes particularly significant in emergencies or unforeseen situations. In such scenarios, travelers seek prompt assistance, and the comfort of communicating in one's native language can be immensely reassuring. By offering this dual advantage, travel outsourcing providers ensure that travelers are never alone, no matter the circumstance or the hour.
In essence, the travel BPO sector in the Philippines is reimagining the contours of the travel support landscape. By integrating the power of multilingual communication with the promise of 24/7 availability, they are setting global benchmarks in traveler support and satisfaction. As the travel industry evolves, with new destinations emerging and traveler expectations soaring, the Philippines stands poised to lead, ensuring that every journey is backed by unwavering, world-class support.
In a world on the move, where every journey holds the promise of memories and experiences, the travel BPO industry in the Philippines emerges as the silent companion, guiding, assisting, and ensuring that every traveler's experience is nothing short of extraordinary.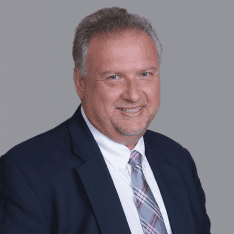 Co-CEO & CCO
US: 866-201-3370
AU: 1800-370-551
UK: 808-178-0977
j.maczynski@piton-global.com
Are you looking for an onshore, nearhsore, or offshore outsourcing solution? Don't know where to start? I am always happy to help.
Let's chat!
Best Regards,
John
Success in outsourcing isn't a matter of chance, but rather the result of a meticulously defined process, a formula that Fortune 500 companies have diligently honed over time. This rigor is a significant factor in the rarity of failures within these industry titans' outsourced programs.
Having spent over two decades partnering with and delivering Business Process Outsourcing (BPO) solutions to Fortune 500 clients, John possesses an in-depth understanding of this intricate process. His comprehensive approach incorporates an exhaustive assessment of outsourcing requirements, precise vendor sourcing, and a robust program management strategy.