India, with its rich history, a vast pool of talent, and technological advancements, has seamlessly anchored itself as a pivotal player in the global BPO landscape. Amidst various sectors that have harnessed the prowess of Indian outsourcing, the travel industry stands out as a prime beneficiary. Travel BPO services in the country have not only transformed operations for travel companies worldwide but have also played an instrumental role in elevating customer experiences.
Delving deeper into this symbiotic relationship, one finds that India offers a plethora of advantages for travel businesses. Foremost is the cost-effective solution. With high operational costs being a significant concern for travel companies, especially post-pandemic, India presents an attractive proposition. By leveraging BPO services from the country, businesses can attain operational efficiency without draining their financial resources.
The South Asian nation also boasts a vast pool of multilingual professionals. This becomes crucial for the travel sector, which caters to a global clientele. Having customer service representatives who can communicate in multiple languages ensures that travelers receive assistance in a language they are comfortable with, enhancing overall satisfaction.
Furthermore, with technological innovation at its heart, India has been at the forefront of integrating advanced solutions into travel processes. From AI-driven chatbots that provide instant customer assistance to data analytics that help in predicting travel trends, the nation's BPOs are ensuring that travel companies stay a step ahead in the market.
Beyond just the technology and cost benefits, what sets India apart is its deep understanding of the travel domain. Many BPOs in the country have specialized teams exclusively catering to travel operations, ensuring that each process, be it ticketing, reservations, or customer support, is handled with expertise. This domain-specific knowledge becomes a game-changer, allowing travel companies to offer unparalleled services to their clientele.
While the advantages are numerous, it's essential to understand that the BPO landscape in India, especially for the travel sector, isn't devoid of challenges. With the travel industry being one of the most affected by global events, be it economic downturns or health crises like the COVID-19 pandemic, BPOs need to exhibit agility. They must adapt swiftly to changing dynamics, ensuring continuity of service, even in tumultuous times.
The road ahead for travel BPO services in India is laden with opportunities. As the world slowly moves towards a post-pandemic era, travel behaviors and patterns are bound to evolve. With an increasing shift towards digital platforms for bookings, a rise in solo travel, and the emphasis on sustainable tourism, travel companies will need to constantly innovate. Herein lies the role of BPOs. By staying attuned to these changes and offering scalable, efficient, and innovative solutions, they can aid travel businesses in navigating the next frontier.
India's position as a hub for travel BPO services isn't coincidental. It's a culmination of the country's strategic advantages, from technological prowess to domain expertise, all underpinned by cost-effectiveness. As the travel landscape continues to evolve, the country stands well-positioned to support businesses in their journey, ensuring that travelers worldwide are met with unparalleled experiences.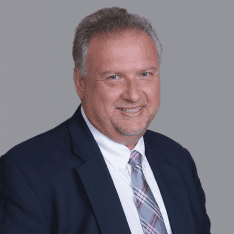 Co-CEO & CCO
US: 866-201-3370
AU: 1800-370-551
UK: 808-178-0977
j.maczynski@piton-global.com
Are you looking for an onshore, nearhsore, or offshore outsourcing solution? Don't know where to start? I am always happy to help.
Let's chat!
Best Regards,
John
Success in outsourcing isn't a matter of chance, but rather the result of a meticulously defined process, a formula that Fortune 500 companies have diligently honed over time. This rigor is a significant factor in the rarity of failures within these industry titans' outsourced programs.
Having spent over two decades partnering with and delivering Business Process Outsourcing (BPO) solutions to Fortune 500 clients, John possesses an in-depth understanding of this intricate process. His comprehensive approach incorporates an exhaustive assessment of outsourcing requirements, precise vendor sourcing, and a robust program management strategy.