Over the last two decades, the Philippines has emerged as a preferred destination for outsourcing services in the travel and hospitality industry. The seamless integration of skilled labor, cultural affinity, technological advancement, and cost-effectiveness has made this Southeast Asian nation a go-to choice for global companies. Particularly, industry leaders such as Expedia, Marriott, and TripAdvisor have found great value in offshoring support services.
Expedia, one of the world's leading online travel agencies, has leveraged the Philippines' BPO capabilities to handle several critical functions. These include customer support, reservations and booking management, and back-office tasks. By outsourcing these services, Expedia can efficiently manage its vast volume of bookings and customer interactions while maintaining high-quality service standards. The country's pool of English-speaking professionals, along with their cultural understanding and hospitality expertise, has proven invaluable in managing Expedia's diverse and global customer base.
In the hotel industry, Marriott International has also turned to the Philippines for BPO services. The tasks outsourced range from customer service, and reservation management to financial services, and data management. Marriott benefits from the Philippine workforce's customer-centric approach and industry-specific knowledge, critical factors in the hospitality industry. Moreover, the use of advanced CRM and data management tools by Philippine BPO providers ensure that the company's operations are efficient, reliable, and secure.
TripAdvisor, the world's largest travel platform, is another notable company that has outsourced to the Philippines. Given the nature of TripAdvisor's services, customer support and content moderation are among the key functions outsourced. The Philippines' strong English proficiency and familiarity with Western culture enable effective moderation of user-generated content, a significant part of TripAdvisor's platform. Furthermore, Filipino customer service representatives are adept at handling inquiries and resolving issues, thereby maintaining the high service standards that TripAdvisor's users expect.
These companies' decisions to offshore outsource are driven by strategic objectives such as cost optimization, operational efficiency, and service quality enhancement. The country's BPO providers offer cost-effective solutions, allowing these companies to realize significant cost savings. The skilled labor and advanced technologies available enable the delivery of high-quality services, which is critical in the customer-centric travel and hospitality industry.
The bottom line: The success of Expedia, Marriott, and TripAdvisor in migrating business processes to the Philippines underscores the country's significant value proposition in the travel and hospitality BPO sector. The intersection of skilled labor, industry expertise, cultural affinity, and technological capability creates a compelling case for the country as a top outsourcing destination. As the global travel and hospitality landscape continues to evolve, services provided by BPO companies in the Philippines are enabling companies to navigate these changes and stay competitive is set to become even more crucial.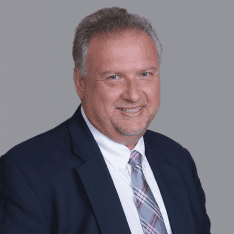 Co-CEO & CCO
US: 866-201-3370
AU: 1800-370-551
UK: 808-178-0977
j.maczynski@piton-global.com
Are you looking for an onshore, nearhsore, or offshore outsourcing solution? Don't know where to start? I am always happy to help.
Let's chat!
Best,
John.
Success in outsourcing isn't a matter of chance, but rather the result of a meticulously defined process, a formula that Fortune 500 companies have diligently honed over time. This rigor is a significant factor in the rarity of failures within these industry titans' outsourced programs.
Having spent over two decades partnering with and delivering Business Process Outsourcing (BPO) solutions to Fortune 500 clients, John possesses an in-depth understanding of this intricate process. His comprehensive approach incorporates an exhaustive assessment of outsourcing requirements, precise vendor sourcing, and a robust program management strategy.