What are some tips on building a professional network at a Philippines call center?
Always offer help
Use social media to your benefit
Attend company events
Ask for an introduction
Stay in touch
A large part of the development of your career depends on your professional network. It's essential and beneficial in all professional settings – even in the Philippine call center scene. The people who are part of your network – your contacts and connections – will be able to help you in a variety of ways.
A well-established professional network leads to better job offers, additional sales, access to talent, higher social status, and insight on how things work within organizations, fields, or industries. It is a great tool to have, and you can even say that it has become a necessity.
In this day and age, having a professional network is just as important as having skills and smarts, so it's important that you know how to build one that has staying power. So for those who work in the BPO industry and don't know how to build one, here are some tips to get you started:
Always Offer Help
One of the best ways to build rapport with someone is to offer them your service and expertise, may it be in the form of a helping hand or asking for something in exchange. These relationships you build are based on give-and-take, and it's always better to be on the giving end than the receiving one. Although you need to be careful and make sure that you aren't being taken for granted.
It's also better if you offer help before it's asked of you. If you see someone struggling and know that you can lighten their heavy load, then don't hesitate to lend a hand. Being the first to offer help will allow them to remember you and they will be more likely to return the favor later on.
Use Social Media to Your Benefit     
Being that we're in the digital age, it only makes sense to use social media to your advantage. Social media connections have become the starting point of every relationship whether we like it or not.
That said, don't just add and spam the people you wish to be part of your network. As if you're courting them, start slow and subtle with some likes and comments on their posts. Answer the questions they have regarding things within or outside the industry and then build rapport. Once your relationship has a solid foundation, then you can engage them with career and industry-related questions.
Attend Company Events
As someone who works in the BPO industry, chances are high that you're required to stay at your station for the entire day. If this is true for you, then it also means that you have little to no opportunities to meet people from other teams and departments. Any relationship you have at this point is based on water cooler chats, and it doesn't often develop into anything meaningful and beneficial.
So to increase your chances of meeting other people, always attend company events like team-building outings, Christmas parties, and company dinners. During these events, you will be able to socialize with people beyond your usual circle.
It's a great place to extend your network and you won't have to do any hard-selling. Simply be your genuine self, listen to your peers, and add something valuable to every conversation to make people gravitate toward you.
Ask for an Introduction
Sometimes it's difficult to get in touch with someone especially if they're a high-profile executive or someone with great authority. If you're absolutely incapable of reaching a person on your own, then don't be ashamed to ask your contacts for an introduction. They might be directly acquainted with the person you wish to contact or they may have their own connections.
Stay in Touch
One of the biggest mistakes people make when building a professional network is they fail to keep in touch. A relationship is like a plant, if you don't tend to it every now and then, it's bound to wither away and die.
As for your contacts, if you fail to stay in touch with them, then they're likely to forget you after a while. In fact, they might not think about you at all, so don't forget to maintain relationships and make them flourish.
You can do this by meeting periodically and asking them what they've been up to and how they've been. If you're connected to social media, then continue interacting with likes and posts. It is also important that you congratulate them on their successes – both professional and personal – to show them that you care.
Key Takeaway
It takes a lot of effort to build a professional network, but it's going to be worth it in the long run. Moreover, if you establish your connection properly, they will be there for you throughout your entire career – as you'll be there for them.
In the professional setting, it truly is not about what you know, but who you know. So if you are someone who's working in the Philippines call center industry, then try to apply these tips. They are sure to help you form bonds with people that will aid you throughout your professional journey.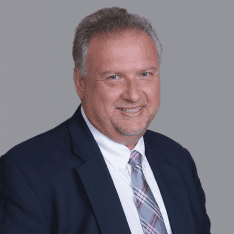 Co-CEO & CCO
US: 866-201-3370
AU: 1800-370-551
UK: 808-178-0977
j.maczynski@piton-global.com
Are you looking for an onshore, nearhsore, or offshore outsourcing solution? Don't know where to start? I am always happy to help.
Let's chat!
Best,
John.
Success in outsourcing isn't a matter of chance, but rather the result of a meticulously defined process, a formula that Fortune 500 companies have diligently honed over time. This rigor is a significant factor in the rarity of failures within these industry titans' outsourced programs.
Having spent over two decades partnering with and delivering Business Process Outsourcing (BPO) solutions to Fortune 500 clients, John possesses an in-depth understanding of this intricate process. His comprehensive approach incorporates an exhaustive assessment of outsourcing requirements, precise vendor sourcing, and a robust program management strategy.