Over the years, Philippine-based BPOs have indeed effectively parlayed their strengths in attracting service buyers. Among these strong selling points are the excellent English-speaking skills of the Filipino BPO workforce, high literacy, and their firm understanding of the Western business norms and culture. Other often-cited reasons why many Fortune 500 companies have opted for the Philippines as their main supplier of outsourced services include the country's competitive labor rates and world-class telecommunication infrastructure.
The question now is, with such inherent strengths alone, can thesePhilippine BPOs expand their dominance to the other more sophisticated offshore service segments? Or more specifically at some time in the future, can the country give India a run for its money in more lucrative areas like knowledge process outsourcing (KPO)?
Clearly, at this stage, the next wave of growth for the Philippine offshore outsourcing industry is in the non-voice segment. Here, it has an estimated 10 percent market share and is now viewed as a robust alternative to India in some non-voice areas. In the next few years, the trend indeed points toward the higher value services.
It is heartening to note that the government and BPO industry leaders are leaving no stone unturned in ensuring that the Philippines continues to build on its gains in the global offshore service market. A comprehensive Philippine-IT BPO road map up to 2016 that among other things, will aggressively promote and market the country as an offshore service destination, has been drawn up through the concerted efforts of the government and the private sector.
Also in place are various education and training programs to further enhance the country's manpower skills and expertise. These include training programs in high potential areas like account management, software development, IT engineering and design, and web content development. Noticeably increasing too are the managerial talents which were nurtured and developed along with the industry's continuous growth over the past few years.
As a cautionary note, however, the Philippines is not pinning too much hope of grabbing a significant slice of the market in knowledge process outsourcing services. KPO leader India clearly has the advantage in terms of potential manpower resource from its over a billion population which is several times over the Philippines' 90 million. India, for one, produces some 2 million college graduates annually compared to the 400,000 of the Philippines.
As the Philippines continues to build the ranks of its IT engineers, managers, account specialists, and consultants, the drive of the BPO industry is clearly on the right track. Through sound marketing initiatives, the country is expanding its reach beyond the US while at the same time broadening its American services. Philippine BPOs are leveraging the credibility that they have established in such areas as banking, healthcare, media and telecom for a more rapid growth in the non-voice market.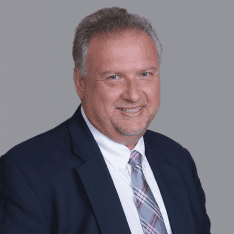 Co-CEO & CCO
US: 866-201-3370
AU: 1800-370-551
UK: 808-178-0977
j.maczynski@piton-global.com
Are you looking for an onshore, nearhsore, or offshore outsourcing solution? Don't know where to start? I am always happy to help.
Let's chat!
Best,
John.
Success in outsourcing isn't a matter of chance, but rather the result of a meticulously defined process, a formula that Fortune 500 companies have diligently honed over time. This rigor is a significant factor in the rarity of failures within these industry titans' outsourced programs.
Having spent over two decades partnering with and delivering Business Process Outsourcing (BPO) solutions to Fortune 500 clients, John possesses an in-depth understanding of this intricate process. His comprehensive approach incorporates an exhaustive assessment of outsourcing requirements, precise vendor sourcing, and a robust program management strategy.