Outsourcing customer service to low-cost providers can initially seem like an attractive option for many businesses seeking to manage costs. But these decisions can come with unintended consequences. In an effort to compete primarily on price, low-cost providers often make significant compromises on people, processes, infrastructure, technologies, and facilities, which can impact both agent performance and the success of the outsourcing program as a whole.
1. People:
The quality of a call center lies in the competency and proficiency of its agents. Low-cost providers may not have the financial resources to attract, train, and retain high-quality, English-proficient agents. The result can be a team with lower skills, language barriers, and high turnover rates, which can lead to poor customer service, inconsistent performance, and ultimately, a negative customer experience.
2. Processes:
Effective call center operations require robust processes, including quality assurance, agent training, and continuous improvement initiatives. In a low-cost environment, these processes might be neglected or inadequately implemented due to financial constraints. The fallout can be apparent in inconsistent service delivery, poor issue resolution, and missed KPIs, causing friction in the customer journey and potentially damaging the brand reputation.
3. Infrastructure:
The physical workspace where agents operate can have a profound impact on their productivity and morale. Low-cost providers may cut corners with substandard workspaces that can adversely affect agent satisfaction and productivity, leading to lower-quality customer interactions.
4. Technologies:
Advanced technology can significantly enhance the efficiency and effectiveness of an outsourcing provider. However, due to cost constraints, low-cost providers may not invest in state-of-the-art technologies, such as AI-powered tools, omnichannel support platforms, and advanced CRM systems. The absence of such tools can limit the ability to provide efficient, seamless, and personalized service, leading to customer dissatisfaction and potential loss of business.
5. Facilities:
Facilities such as training rooms, breakout spaces, and recreation areas are important for developing skills and maintaining agent morale. Lack of investment in these facilities can lead to lower employee engagement and job satisfaction, which can, in turn, affect the level of service provided to customers.
The bottom line: The initial savings offered by low-cost outsourcing can be outweighed by the long-term impact of lower service quality and potential damage to a brand's reputation. It is therefore crucial for businesses to consider the potential compromises a low-cost provider may make and to balance the need for cost savings with the importance of quality in customer service. A holistic understanding of these factors can enable businesses to make more informed decisions when considering offshore contact center outsourcing, thereby increasing the likelihood of program success.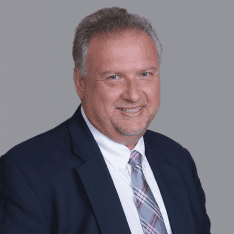 Co-CEO & CCO
US: 866-201-3370
AU: 1800-370-551
UK: 808-178-0977
j.maczynski@piton-global.com
Are you looking for an onshore, nearhsore, or offshore outsourcing solution? Don't know where to start? I am always happy to help.
Let's chat!
Best,
John.
Success in outsourcing isn't a matter of chance, but rather the result of a meticulously defined process, a formula that Fortune 500 companies have diligently honed over time. This rigor is a significant factor in the rarity of failures within these industry titans' outsourced programs.
Having spent over two decades partnering with and delivering Business Process Outsourcing (BPO) solutions to Fortune 500 clients, John possesses an in-depth understanding of this intricate process. His comprehensive approach incorporates an exhaustive assessment of outsourcing requirements, precise vendor sourcing, and a robust program management strategy.