Emerging as an epicenter of the global Business Process Outsourcing (BPO) landscape, the Philippines has marked its niche, particularly within the realm of technology-related front- and back-office support services. The fusion of tech-savvy talent, robust infrastructure, and a conducive business environment has repositioned the Philippines as a prominent player in the technology BPO sector.
Philippines: The Tech BPO Haven
The Philippines' ascent in the technology BPO landscape has been fueled by several factors:
1. Skilled Talent Pool: The country boasts a vast talent pool of young, educated, and tech-proficient individuals. The tech BPO sector employs professionals skilled in software development, IT support, data analysis, cloud computing, and other specialized IT services.
2. Infrastructure and Connectivity: The Philippines has invested heavily in improving its ICT infrastructure, ensuring seamless and uninterrupted service delivery. High-speed internet connectivity, state-of-the-art office spaces, and reliable power supply are a few of the critical infrastructural components that have made this possible.
3. Government Support: The Philippine government has played a significant role in the growth of the tech BPO industry, offering incentives for foreign investments, promoting IT education, and implementing regulations to protect data privacy and security.
Tech BPO Services in the Philippines
The array of technology BPO services provided in the Philippines is broad and growing:
1. IT Support and Helpdesk: Providing technical support to clients across the globe, Filipino IT professionals troubleshoot issues, maintain systems, and ensure smooth operation of IT infrastructure.
2. Software Development: From custom software development to mobile app creation, the Philippine tech BPO industry is a hotbed of software innovation.
3. Cloud Services: Many BPO providers in the Philippines offer cloud-based services, such as cloud migration, management, and support, helping businesses leverage the power of the cloud for improved efficiency and scalability.
4. Data Services: BPO firms offer data services, including data entry, data analysis, data mining, and data management, helping businesses derive actionable insights from their data.
Emerging Technologies: The New Frontiers
As the tech world evolves, the Philippine tech BPO industry is keeping pace. AI, machine learning, blockchain, and cybersecurity are just a few of the new frontiers being explored. The incorporation of these technologies in service delivery models is enhancing efficiency, improving accuracy, and opening up new possibilities for businesses.
The Road Ahead
The Philippines, with its robust tech BPO ecosystem, is poised for continued growth. The combination of a skilled workforce, advanced infrastructure, and strategic location makes it an attractive destination for businesses seeking to outsource their technology services. As technology continues to evolve, the country's tech BPO industry is expected to ascend new heights, solidifying the Philippines' position as a nexus of innovation and talent.
Digital Transformation: A Key Drive
The global drive towards digital transformation has further propelled the growth of the tech BPO industry in the Philippines. As businesses worldwide strive to navigate the digital landscape, they are increasingly relying on outsourcing partners to provide the necessary technical expertise and support.
This trend has led to an expansion in the range of services offered by tech BPOs in the Philippines, with a notable increase in demand for services such as digital marketing, e-commerce support, CRM management, and analytics.
Furthermore, the shift towards remote work, hastened by the COVID-19 pandemic, has underscored the importance of robust IT infrastructure and support – another area where Philippine BPOs have proven their mettle.
Investing in People and Skills
Despite the increasing automation of certain tasks, the human element remains crucial in the tech outsourcing industry. BPO companies understand this and place great emphasis on attracting, training, and retaining talent.
The industry offers competitive salaries and benefits, opportunities for professional growth, and a positive work environment. Many BPOs also invest heavily in training programs to continuously upgrade the skills of their workforce and keep pace with technological advancements.
Regulation and Data Security
In an era of increasing data breaches and cybersecurity threats, the Philippine government has made significant strides in implementing robust data protection laws. The Data Privacy Act of 2012, for example, is in line with global standards and ensures the protection of personal information processed in the country.
Outsourcing providers specializing in technology support services also prioritize data security, implementing strict security measures and protocols to protect client data. Regular audits, data encryption, secure VPNs, and employee training on data security are just a few of the measures in place.
The Philippine technology process outsourcing industry is a compelling testament to the country's ability to harness its human capital and technological capabilities to carve a niche in the global outsourcing landscape. As we move further into the digital age, the industry's growth trajectory shows no signs of slowing down.
With its skilled workforce, robust infrastructure, and forward-thinking approach, the technology BPO industry is not just riding the wave of digital transformation – it's helping shape it. As businesses worldwide continue to navigate the complexities of the digital landscape, the Philippines stands ready to offer the support and expertise they need.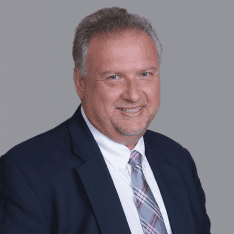 Co-CEO & CCO
US: 866-201-3370
AU: 1800-370-551
UK: 808-178-0977
j.maczynski@piton-global.com
Are you looking for an onshore, nearhsore, or offshore outsourcing solution? Don't know where to start? I am always happy to help.
Let's chat!
Best,
John.
Success in outsourcing isn't a matter of chance, but rather the result of a meticulously defined process, a formula that Fortune 500 companies have diligently honed over time. This rigor is a significant factor in the rarity of failures within these industry titans' outsourced programs.
Having spent over two decades partnering with and delivering Business Process Outsourcing (BPO) solutions to Fortune 500 clients, John possesses an in-depth understanding of this intricate process. His comprehensive approach incorporates an exhaustive assessment of outsourcing requirements, precise vendor sourcing, and a robust program management strategy.