Tech Support Outsourcing Philippines: Pioneering Excellence in the Digital Age
In an age where technology is integrated into nearly every facet of our lives, the need for robust, reliable, and responsive technical support cannot be understated. As companies across the globe grapple with rising customer expectations, rapid technological advancements, and the need for 24/7 support, they often find themselves looking to outsource to regions that promise not just cost efficiency but a high degree of expertise and dedication. Enter the Philippines, a shining beacon in the realm of tech support outsourcing.
The Philippines, renowned for its burgeoning BPO industry, has carved a niche in tech support, serving clients from startups to Fortune 500 companies. The nation's tech support prowess can be attributed to a unique blend of factors that make it a prime choice for global businesses.
First and foremost is the Filipino workforce. With a vast pool of young, tech-savvy professionals, the Philippines guarantees agents who are not only well-versed with the latest technologies but can also quickly adapt to new systems and processes. The country's educational institutions, recognizing the growing demand, have tailored their curricula to produce graduates primed for the tech support industry, ensuring a steady influx of trained professionals.
Yet, it's not just technical acumen that sets Filipino tech support agents apart. Known for their impeccable communication skills and innate warmth, they effortlessly bridge the gap between technical jargon and layman's language, ensuring that customers, regardless of their tech proficiency, feel understood and valued. This blend of technical expertise and soft skills has positioned the Philippines as a powerhouse in the realm of tech support.
Another defining feature is the nation's advanced infrastructure. Recognizing the potential of the BPO sector, the lcoal government and private entities have heavily invested in ensuring that tech support facilities are equipped with state-of-the-art technology, high-speed internet connectivity, and redundant systems to guarantee uninterrupted service. This commitment to infrastructure ensures that businesses outsourcing to the Philippines can offer their customers top-tier support, irrespective of volume or complexity.
Plus, the Philippines offers unparalleled scalability. Whether a business is experiencing a sudden surge in support requests due to a new product launch or seasonal spikes, Philippine tech support centers are adept at scaling operations in real-time, ensuring that customer wait times remain minimal and issues are resolved swiftly.
The strategic geographic location of the country is another boon. With its time zone advantageously positioned, businesses in the US, Europe, and Asia-Pacific can provide round-the-clock support to their customers, ensuring that help is always just a call or click away.
In the grand scheme of things, tech support is not just about resolving issues; it's about enhancing brand reputation, building trust, and fostering long-term customer relationships. With its commitment to excellence, cultural compatibility with Western customers, and an unparalleled focus on continuous improvement, the Philippines stands as a testament to what top-notch tech support looks like in the digital age.
For companies striving to offer unparalleled tech support that bolsters brand loyalty and customer satisfaction, turning their gaze towards the Philippines isn't just an option—it's a strategic imperative in today's interconnected, tech-driven world.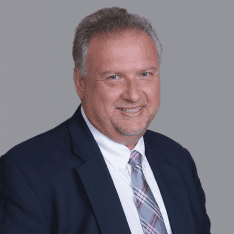 Co-CEO & CCO
US: 866-201-3370
AU: 1800-370-551
UK: 808-178-0977
j.maczynski@piton-global.com
Are you looking for an onshore, nearhsore, or offshore outsourcing solution? Don't know where to start? I am always happy to help.
Let's chat!
Best Regards,
John
Success in outsourcing isn't a matter of chance, but rather the result of a meticulously defined process, a formula that Fortune 500 companies have diligently honed over time. This rigor is a significant factor in the rarity of failures within these industry titans' outsourced programs.
Having spent over two decades partnering with and delivering Business Process Outsourcing (BPO) solutions to Fortune 500 clients, John possesses an in-depth understanding of this intricate process. His comprehensive approach incorporates an exhaustive assessment of outsourcing requirements, precise vendor sourcing, and a robust program management strategy.