Tech Support Outsourcing India: A Confluence of Skill, Scale, and Innovation
The digital age, defined by rapid technological advancements and ubiquitous devices, is underscored by a fundamental need: reliable tech support. As businesses and consumers heavily rely on various technological platforms and solutions, the importance of timely, efficient, and expert tech support is more palpable than ever. India, known for its IT prowess and a rich talent pool, has positioned itself at the forefront of this demand, offering top-tier tech support outsourcing solutions to a global clientele.
India's journey in the IT sector, with its beginnings in software development and IT services, has culminated in the nation becoming a hub for tech support. Leveraging its strong foundation in IT, India presents a blend of technical acumen and soft skills, essential for effective tech support.
A significant factor underpinning the country's success in tech support outsourcing is its vast workforce. As the largest producer of STEM graduates in the world, the country ensures a continuous supply of skilled professionals adept at navigating the nuances of evolving technologies. Whether it's hardware troubleshooting, software solutions, network management, or cloud support, Indian tech specialists are equipped to handle a gamut of issues with precision.
The linguistic proficiency of the local workforce, especially in English, plays a crucial role in bridging communication gaps. Clear communication, combined with technical expertise, facilitates accurate problem diagnosis and swift resolutions, enhancing user satisfaction.
The technological infrastructure of India also merits attention. With state-of-the-art data centers, high-speed internet connectivity, and advanced support tools, the country ensures that tech support services are not just competent but also consistently available. This 24/7 support model is particularly indispensable for global businesses, ensuring that technical glitches don't impede operations, irrespective of time zones.
The nation's cost-competitive advantage further amplifies its attractiveness as a tech support outsourcing destination. By collaborating with Indian service providers, businesses can access top-tier support solutions without the financial strain of developing and maintaining an in-house team. This cost-effective model doesn't compromise quality, ensuring that businesses receive value on both fronts.
Innovation is at the heart of India's tech support strategy. The nation's commitment to continuous learning, training programs, and certifications ensures that tech support professionals are always abreast of the latest technological trends. Such proactive upskilling translates to support services that are not just reactive but also anticipatory, guiding users in optimizing their tech investments.
Supporting this industry's expansive growth is the local government's focus on promoting the IT sector. By fostering an environment conducive to innovation, skill development, and infrastructural advancements, the stage is set for the country to sustain its leadership in tech support outsourcing.
The technological renaissance of the 21st century brings with it challenges and complexities. Reliable tech support becomes the linchpin, ensuring that technological disruptions are minimized and user experiences optimized. India, with its amalgamation of technical knowledge, infrastructural solidity, customer-centric approach, and cost benefits, emerges as a strategic partner for businesses worldwide. Outsourcing tech support to India is more than a mere transaction; it's a partnership geared towards technological excellence and user satisfaction.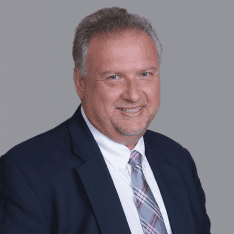 Co-CEO & CCO
US: 866-201-3370
AU: 1800-370-551
UK: 808-178-0977
j.maczynski@piton-global.com
Are you looking for an onshore, nearhsore, or offshore outsourcing solution? Don't know where to start? I am always happy to help.
Let's chat!
Best Regards,
John
Success in outsourcing isn't a matter of chance, but rather the result of a meticulously defined process, a formula that Fortune 500 companies have diligently honed over time. This rigor is a significant factor in the rarity of failures within these industry titans' outsourced programs.
Having spent over two decades partnering with and delivering Business Process Outsourcing (BPO) solutions to Fortune 500 clients, John possesses an in-depth understanding of this intricate process. His comprehensive approach incorporates an exhaustive assessment of outsourcing requirements, precise vendor sourcing, and a robust program management strategy.