Startup Outsourcing Philippines: Catalyzing Growth in the Entrepreneurial Landscape
In the dynamic world of startups, where agility, cost-efficiency, and rapid scalability are vital, the challenges faced by founders are manifold. From developing a product to entering the market, every step demands meticulous attention and resources. It's here that the practice of outsourcing, particularly to places endowed with a fusion of talent and affordability, comes to the fore. Among such global hotspots, the Philippines stands out, proving to be a linchpin for startups aiming to transform ideas into tangible successes.
From its early days, the Asian BPO powerhouse has positioned itself as an outsourcing behemoth, supporting global giants and SMEs alike. But in recent years, the startup ecosystem has begun to harness this established infrastructure and talent pool. Whether it's software development, customer support, or back-office operations, startups are turning to the nation for solutions that are both high-quality and cost-effective.
The foremost advantage for startups outsourcing to the Philippines is undeniably the human capital. With a burgeoning young population fluent in English and versed in global business practices, the country offers a workforce that's both skilled and culturally aligned. Universities and institutions churn out professionals across domains, from tech to finance, marketing to data analytics. For startups, this means access to a reservoir of talent without the overheads of hiring full-time, in-house teams.
Cost efficiency, often a critical factor for startups operating on tight budgets, is another compelling draw. The country offers top-tier services that won't break the bank. This allows startups to allocate funds to other core areas, such as research and development or market expansion. In essence, they achieve more with less, catalyzing growth and ensuring competitiveness.
Infrastructure, too, plays a pivotal role. The nation's tech parks, coworking spaces, and BPO hubs are equipped with the latest technologies, ensuring seamless operations. Startups can rest easy knowing that power outages, connectivity issues, or data breaches won't derail their operations, as the nation's outsourcing centers are built to global standards.
Flexibility, another cornerstone of the startup ethos, finds resonance in the Philippines' outsourcing model. Be it scaling up operations rapidly or pivoting to a new service, Filipino outsourcing firms offer the adaptability startups crave, ensuring they can navigate market shifts with agility.
Yet, it's not just about operations and cost. The Philippines, with its rich cultural tapestry and innate sense of hospitality, brings a warmth and human touch to interactions. This ethos extends to business partnerships, ensuring that startups don't just find a service provider but a partner invested in their vision and success.
The government, recognizing the symbiotic relationship between startups and outsourcing, has also stepped up. Incentives, training programs, and startup-friendly policies have further enhanced the nation's allure as an outsourcing destination for young enterprises.
Startups, in their quest to disrupt markets and scale rapidly, need partners that complement their vision, drive, and agility. The Philippines, with its unique blend of talent, infrastructure, affordability, and commitment, emerges as a formidable ally. As the world witnesses the rise of the next generation of entrepreneurial marvels, many will have a common denominator—successful outsourcing partnerships forged in the country.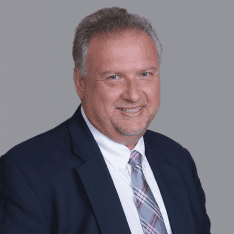 Co-CEO & CCO
US: 866-201-3370
AU: 1800-370-551
UK: 808-178-0977
j.maczynski@piton-global.com
Are you looking for an onshore, nearhsore, or offshore outsourcing solution? Don't know where to start? I am always happy to help.
Let's chat!
Best Regards,
John
Success in outsourcing isn't a matter of chance, but rather the result of a meticulously defined process, a formula that Fortune 500 companies have diligently honed over time. This rigor is a significant factor in the rarity of failures within these industry titans' outsourced programs.
Having spent over two decades partnering with and delivering Business Process Outsourcing (BPO) solutions to Fortune 500 clients, John possesses an in-depth understanding of this intricate process. His comprehensive approach incorporates an exhaustive assessment of outsourcing requirements, precise vendor sourcing, and a robust program management strategy.