Remote Proctoring Services Philippines: Revolutionizing Online Assessment Integrity and Credibility
In an era defined by rapid technological advancements and the ubiquitous nature of the internet, educational and professional institutions worldwide have pivoted towards online platforms to conduct assessments. This shift, although brimming with potential, brought forth the challenge of maintaining exam integrity. The solution? Remote proctoring. The Philippines, with its rich IT infrastructure and a knack for adapting to tech-driven solutions, has become a prime destination for top-tier remote proctoring services.
The essence of remote proctoring lies in its ability to oversee online examinations in real-time or through recorded sessions, ensuring that the examinee doesn't resort to unfair means. Given its robust BPO industry, vast English-speaking population, and cultural affinity towards educational excellence, the nation was primed to embrace and innovate within this domain.
Cost-effective services paired with high-quality outcomes have always been the hallmark of Filipino outsourcing. Remote proctoring is no exception. Institutions and businesses are finding that by partnering with Philippine-based service providers, they are able to achieve reliable examination oversight without straining their budgets.
One might wonder: why the Philippines? The answer is multifaceted. First and foremost, the nation boasts an impressive IT backbone, ensuring seamless connectivity and minimal technical disruptions during proctoring sessions. This IT stability is complemented by the skilled workforce trained extensively in the protocols and ethics of remote proctoring.
The country's service providers are quick to adopt state-of-the-art technologies that enhance the proctoring process. Features like AI-driven facial recognition, browser lockdowns, and advanced analytics to flag potential malpractices are now standard offerings. Such technological prowess ensures that the integrity of online assessments remains uncompromised.
The time zone differential between the country and the West also presents a unique advantage. With the ability to cater to Western examination schedules effortlessly, Filipino proctoring services guarantee round-the-clock monitoring, bringing flexibility and convenience to institutions globally.
Yet, at the heart of the nation's remote proctoring success story is its people. Warm, diligent, and professional, the proctors not only ensure exam integrity but also foster a comfortable environment for examinees. They are trained to handle situations with empathy, ensuring that candidates, especially those new to online assessments, feel at ease.
As online learning platforms proliferate and the demand for online certifications rises, data security has become paramount. Recognizing this, Philippine-based remote proctoring service providers have prioritized implementing stringent data protection measures, ensuring that both institutional and candidate data remain sacrosanct.
The world steadily progresses towards a more digitalized educational paradigm, the challenges associated with maintaining exam credibility become more pronounced. The country, through its exemplary remote proctoring services, not only addresses these challenges head-on but also showcases how technology and human skill can harmoniously coalesce to uphold the sanctity of online assessments. As institutions worldwide continue their quest for reliable and efficient proctoring solutions, the Philippines stands out, not just as a service provider, but as a beacon of online assessment credibility.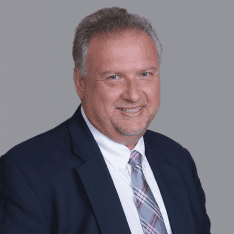 Co-CEO & CCO
US: 866-201-3370
AU: 1800-370-551
UK: 808-178-0977
j.maczynski@piton-global.com
Are you looking for an onshore, nearhsore, or offshore outsourcing solution? Don't know where to start? I am always happy to help.
Let's chat!
Best Regards,
John
Success in outsourcing isn't a matter of chance, but rather the result of a meticulously defined process, a formula that Fortune 500 companies have diligently honed over time. This rigor is a significant factor in the rarity of failures within these industry titans' outsourced programs.
Having spent over two decades partnering with and delivering Business Process Outsourcing (BPO) solutions to Fortune 500 clients, John possesses an in-depth understanding of this intricate process. His comprehensive approach incorporates an exhaustive assessment of outsourcing requirements, precise vendor sourcing, and a robust program management strategy.