Growing bigger by acting on a smaller scale.
Periods of rapid growth in new markets are often accompanied by contradictory trends. The growth of the offshore business process outsourcing services in the Philippines is no exception. Large, established call centers are integrating, merging, or partnering with other companies, presumably to attract more business.
Yet, the facts also indicate that smaller call centers are entering the industry and capturing an increasing share of the contracts. Although the big fish is still getting bigger, the ocean is definitely getting more crowded.
Current offshore business process outsourcing services in the Philippines' trends compel PITON to hold two seemingly contradictory trends in mind at once.
By all accounts, 2010 was a record year for offshoring. The number of offshore BPO services transactions grew 28 percent in 2010 compared with 2009. The juggernaut rolls on, but so does the offshore vendors' competition among those who are fighting for business in the country.
The evolution towards strengthening already strong players is likely to continue, with much speculation about who may be next to have a consolidation or strategic partnership.
Contrary to conventional wisdom, we see some of these enhanced service providers slipping in percentages of share. Tracking of activity on a quarterly basis through analysts, clients, providers, and the media suggests that some of the largest service providers are actually capturing a shrinking share of transactions. The small fish appear to be nibbling at the spoils of the big fish, or bottom-fishing on their own merits.
In 2010, compared to 2009 for industry-wide contracts, big firms lost a slight percentage of the global share. The share loss that they incurred in 2010 occurred mainly in Europe, not the Americas, and Asia.
Strong indigenous vendors in these regions, like offshore business process outsourcing services in the Philippines, grabbed shares. The East may ultimately serve as the Rosetta Stone to help decipher the competitive landscape.
Multi-process offshore business process outsourcing services in the Philippines, those transactions including two or more functions, was still most prominent in the country in 2004.
If you examine the value of industry wide offshore services deals in 2010, you will find that in the broader market, mega-deal sizes have driven the average offshore providers deal size up.
Mega deals were removed from PITON's local analysis, it would show that there was an average decline for big firms in 2010, indicating that offshoring generates smaller transactions on average in the broader market.
In other words, excluding mega deals, transactions are generally getting smaller. Smaller opportunities could actually create stronger opportunities for smaller firms in the country.
While growing in some ways, the sector is learning to "act small." Effective and achievable solutions are not the sole domain of global giants. Delivery is now available globally, with a strong regionalization.
Companies are as comfortable with modular approaches to offshoring and single-process transactions as they are familiar with bundling, and Global Service Delivery is more commonplace for all segments.
"Think global, act local" could become the leading mantra of the current international call center scene.
To learn more about our industry–specific BPO capabilities please contact us by calling +1-310-844-7805 or by filling out our inquiry form. We look forward to hearing from you.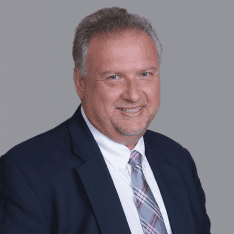 Co-CEO & CCO
US: 866-201-3370
AU: 1800-370-551
UK: 808-178-0977
j.maczynski@piton-global.com
Are you looking for an onshore, nearhsore, or offshore outsourcing solution? Don't know where to start? I am always happy to help.
Let's chat!
Best,
John.
Success in outsourcing isn't a matter of chance, but rather the result of a meticulously defined process, a formula that Fortune 500 companies have diligently honed over time. This rigor is a significant factor in the rarity of failures within these industry titans' outsourced programs.
Having spent over two decades partnering with and delivering Business Process Outsourcing (BPO) solutions to Fortune 500 clients, John possesses an in-depth understanding of this intricate process. His comprehensive approach incorporates an exhaustive assessment of outsourcing requirements, precise vendor sourcing, and a robust program management strategy.