Record Retrieval Services Philippines: Outsourcing as the Game Changer
The meticulous task of retrieving records is pivotal for numerous industries. Be it for medical, legal, insurance, or financial sectors, accurate and prompt record retrieval can often be the difference between success and stagnation. And as businesses globally are grappling with rising operational costs and the need for efficient processes, many are turning their gaze toward the Philippines. The reason? Outsourcing record retrieval services is a move that's proving to be a monumental game changer.
At the heart of the Asian nation's appeal is a robust infrastructure tailored for BPO services, coupled with a workforce that's both skilled and abundant. The archipelago has carved out a reputation for itself in the outsourcing domain, and record retrieval services are no exception. Businesses, once bogged down by the cumbersome task of record management, now find themselves liberated, with Filipino outsourcing firms taking the helm.
These services in the Philippines offer a blend of digital acumen and diligent manual oversight. Advanced technologies like Optical Character Recognition (OCR) and AI-driven search tools expedite the process, ensuring records are retrieved swiftly. Furthermore, these tools are complemented by human expertise. Trained professionals meticulously review, validate, and categorize records, ensuring accuracy remains paramount.
However, the allure of outsourcing record retrieval to the Philippines goes beyond technology and talent. Cost-effectiveness plays a pivotal role. Companies can achieve significant cost savings by leveraging the competitive pricing structures that Filipino outsourcing firms offer, without compromising on quality. Such financial flexibility can be redirected to core business functions, fostering growth and innovation.
Another notable advantage lies in scalability. As businesses grow, so do their record retrieval needs. Outsourcing firms in the Philippines offer scalable solutions that can flex up or down based on the client's requirements. This adaptability ensures that businesses can handle volume surges, especially during peak times, without any hitches.
Data security, often a paramount concern when outsourcing, is rigorously addressed by Filipino firms. They employ advanced encryption protocols, secure data transmission channels, and stringent access controls. The result is a secure ecosystem where records are not only retrieved efficiently but are also protected against breaches and unauthorized access.
It's also worth noting the strategic geographic positioning of the Philippines. Being in a timezone conducive to most Western businesses ensures that turnaround times are swift. The added advantage of English proficiency ensures communication barriers are virtually non-existent, making collaboration seamless.
As industries evolve and the emphasis on efficient, accurate record retrieval intensifies, the Southeast Asian BPO powerhouse is strengthening its position as the outsourcing destination of choice. It's not merely about the act of retrieving records; it's about revolutionizing the entire process. Outsourcing record retrieval to the Philippines is more than a mere operational decision; it's a strategic move, one that promises to redefine business landscapes and solidify the nation's position as a global outsourcing powerhouse.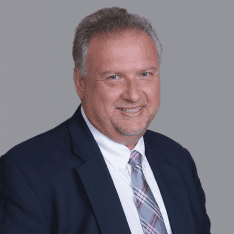 Co-CEO & CCO
US: 866-201-3370
AU: 1800-370-551
UK: 808-178-0977
j.maczynski@piton-global.com
Are you looking for an onshore, nearhsore, or offshore outsourcing solution? Don't know where to start? I am always happy to help.
Let's chat!
Best Regards,
John
Success in outsourcing isn't a matter of chance, but rather the result of a meticulously defined process, a formula that Fortune 500 companies have diligently honed over time. This rigor is a significant factor in the rarity of failures within these industry titans' outsourced programs.
Having spent over two decades partnering with and delivering Business Process Outsourcing (BPO) solutions to Fortune 500 clients, John possesses an in-depth understanding of this intricate process. His comprehensive approach incorporates an exhaustive assessment of outsourcing requirements, precise vendor sourcing, and a robust program management strategy.