What are the Reasons Why Call Centers are Great for Fresh Grads?
1. They're Always Hiring
2. They Offer a Variety of Benefits
3. You Can Gain Further Experience for Future Jobs
4. They Pay a Sufficient Amount
5. They Train You to be the Best
This is it. Today's the Day. After four or more long years studying at your university/college of choice, you're finally graduating and on your way to the world of employment. Now that your school days are over, you're probably thinking, "What am I going to do now that I've graduated?" You're also worried that your dream job's industry isn't hiring fresh grads like you into their fray, or that they could be looking for people with previous job experience that you may not have. But there's no need to worry as here in the Philippines, a call center is always around the corner.
In the country's business world, the BPO industry has truly thrived due to its availability and wide array of benefits being offered to their employees. Also, other things associated with this are easily attained and negotiated with proper communication — the industry's specialty.
If you're wondering why a call center is great for a fresh graduate like you, here are several reasons that may help answer this question:
1.  They're Always Hiring
In today's world of employment, millions and millions of graduates are out and about looking for their dream jobs. While many of them are able to land their dream jobs through means of application, connections, or other means, many industries and their corresponding fields are looking for people with prior experience, which you may not have on account of you being a fresh grad.
With call centers, they're always on the lookout for people with strong communication skills and an eagerness to learn new things. Another factor that's attractive to them is someone with the ability to multi-task since the job would entail them to do such tasks while being on the phone with a client.
2.  They Offer a Variety of Benefits
As with other companies in any industry, benefits are in store for anyone who wishes to work with them. With the BPO industry thriving as it is, anyone who wishes to take a chance with this venture will be entitled to such benefits such as paid vacation leaves, sick leaves, company outings, and others of the sort. Also, many of their offices offer a lot of amenities such as game rooms, pantries, and other things for every employee's recreational needs, showing that they care for the people working for them.
3.  You Can Gain Further Experience for Future Jobs
Since most occupations in any industry are centered on catering to a wide array of customers, the same goes for the BPO industry. In fact, when working in a call center, you'd be surprised at how many things you can gain from your experience working there.
For example, you're now working in a call center and handling a travel account and your dream job happens to be working for an airline company. Therefore, if ever the time comes for you to pursue your passion, you can take the lessons you've learned and apply them in your desired field.
In short, if you choose to work in the BPO industry, you – a fresh grad — will definitely be given a head start to your future career choice.
4.  They Pay a Sufficient Amount
Being thrust into the workforce is both exciting and frightening at the same time. While working to earn a living can be as fun as you make it to be, it also entails a large amount of responsibility as you now have to pay a number of fees such as rent, electricity, utilities, and other expenses.
While many companies offer reasonable salaries, they can sometimes prove to not be enough to cover your personal expenses, same goes for the BPO industry. Their salaries can vary with how well you perform, but nonetheless prove to be sufficient for a person of your caliber.
5.  They Train You to be the Best
Since experience is a major factor you'll need for getting a job, there's no need to worry as working in a call center will definitely give you what you need. In time, you'll be able to accomplish your tasks without the aid of supervision.
When applying in a call center, the usual case will be that experience, while considered an advantage, isn't really necessary. Just show that you're more than eager to learn under their wing and execute your tasks with precision and perfection.
Key Takeaway
 If by any chance you're reading this and you're still in school, take what you've just read into account and into the heart. The BPO industry may not have been your first choice prior to reading this, but do consider what you can learn and gain from the industry while also thinking about your dream career.
If you're a fresh grad reading this, always remember to keep an open mind with where your career may take you. Your dream job, while ideal enough, may not always be readily available for you, working in a call center isn't a sign of you giving up, it simply means that you're preparing for your own future in your own way.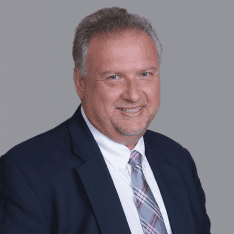 Co-CEO & CCO
US: 866-201-3370
AU: 1800-370-551
UK: 808-178-0977
j.maczynski@piton-global.com
Are you looking for an onshore, nearhsore, or offshore outsourcing solution? Don't know where to start? I am always happy to help.
Let's chat!
Best,
John.
Success in outsourcing isn't a matter of chance, but rather the result of a meticulously defined process, a formula that Fortune 500 companies have diligently honed over time. This rigor is a significant factor in the rarity of failures within these industry titans' outsourced programs.
Having spent over two decades partnering with and delivering Business Process Outsourcing (BPO) solutions to Fortune 500 clients, John possesses an in-depth understanding of this intricate process. His comprehensive approach incorporates an exhaustive assessment of outsourcing requirements, precise vendor sourcing, and a robust program management strategy.