In an increasingly globalized business world, the value of exceptional customer experience (CX) transcends borders. Philippine contact centers, leveraging cultural affinity and a high level of English proficiency, have been critical in providing superior customer service to businesses worldwide. Yet, with the advent of advanced technology, these contact centers are taking the customer experience to new heights.
Artificial Intelligence (AI) is at the vanguard of this transformative wave. AI-powered chatbots and virtual assistants have revolutionized customer service, handling customer queries efficiently, and accurately, around the clock. Through the use of Natural Language Processing (NLP), these digital agents can understand and respond to complex inquiries in a human-like manner, offering personalized interactions. Such a tailored approach enhances the customer's experience, ensuring they feel valued and understood, irrespective of their location.
Cloud technology has further enabled call centers to provide seamless customer service on a global scale. This technology offers unmatched flexibility and scalability, making it possible to easily adjust operations in response to fluctuating demand. This ensures that customers from different time zones always receive prompt and effective service, enhancing the overall customer experience.
The integration of analytics in these advanced technologies has made it possible for business process outsourcing providers to gain deep insights into customer behavior. By analyzing patterns in data from customer interactions, these centers can identify common customer pain points, preferences, and expectations. This intelligence allows businesses to tailor their services to meet the specific needs of their customers, enhancing customer satisfaction, and fostering loyalty.
As these advanced technologies handle routine inquiries, human agents are freed up to focus on more complex customer issues. This not only increases the quality of service but also allows for a more meaningful interaction between the customer and the service agent. The increased emphasis on problem-solving and personalized service further improves the overall customer experience.
The integration of advanced technology in contact centers in the Philippines has significantly elevated service levels and customer experience. As these technologies continue to evolve, they will undoubtedly offer even more possibilities for improving customer service and setting new standards for customer experience. Businesses that understand and leverage these capabilities will not only benefit from enhanced customer satisfaction but will also gain a significant competitive advantage in today's customer-centric market landscape.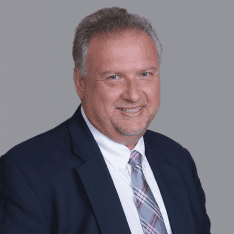 Co-CEO & CCO
US: 866-201-3370
AU: 1800-370-551
UK: 808-178-0977
j.maczynski@piton-global.com
Are you looking for an onshore, nearhsore, or offshore outsourcing solution? Don't know where to start? I am always happy to help.
Let's chat!
Best,
John.
Success in outsourcing isn't a matter of chance, but rather the result of a meticulously defined process, a formula that Fortune 500 companies have diligently honed over time. This rigor is a significant factor in the rarity of failures within these industry titans' outsourced programs.
Having spent over two decades partnering with and delivering Business Process Outsourcing (BPO) solutions to Fortune 500 clients, John possesses an in-depth understanding of this intricate process. His comprehensive approach incorporates an exhaustive assessment of outsourcing requirements, precise vendor sourcing, and a robust program management strategy.