Dubbed as the country's "sunshine industry", the call center sector looks to brighter future ahead
Outsourcing to offshore call center outsourcing companies in the Philippines has been a growing trend for many international companies in recent years. Several factors that drive the demand for call center outsourcing company include the vast pool of college-educated English-speaking call center professionals in the Philippines along with cost-effective telecommunication rates and the development of Internet technology in the country.
In terms of operational costs and wage costs, the cost here is about 50 percent less expensive than what's available in developed countries. Their competitive cost structure is one of the main reasons behind the meteoric growth of the sector.
Offshore call center outsourcing companies in the Philippines provide various services such as: customer support, order taking and fulfillment, technical support, consumer lead generation and sales, business to business lead generation and sales, appointment setting, customer satisfaction surveys and more.
Developments
The call center boom has in fact reached major cities outside of Manila. Next to Manila, Cebu City is the preferred site of offshoring firms, and currently has about a dozen contact centers.
Davao City has also seen the emergence of offshoring enterprises as the local government in Davao has made IT-enabled services a priority industry. They attract investors in the city and sales tax incentives are put in place. Additionally, certain fees regarding building permits and the processing of local government taxes are free.
These incentive policies are available to the real estate sector as well. Real estate developers could get incentives once the government has proclaimed their properties, regardless of the size, as sites for IT investment. In addition to tax break incentives, developers and investors of contact centers can also enjoy importation of their equipment tax-free.
Outlook
A recent industry survey predicted that the BPO market would see continuous growth to reach US$12.2 billion in the year 2007, up from US$8.4 billion in 2004. Furthermore, the market will further increase from 2 percent to 5 percent by 2007.
It is set to see further growth well into the year 2009 and is one of the two major countries whose outsourcing firms will contribute to an estimated 250,000 jobs.
While India is currently the dominant offshore provider of call center services, offshore call center outsourcing companies in the Philippines will be gaining a sizable amount of the market share. Businesses in the United States will increase their offshore operations, and the country's positive relationship with the US will continue to benefit the industry.
Indeed, much of the offshore business processes will be coming from the United States and United Kingdom as in the present case, and the Filipino's high proficiency in English remains one of its strongest advantages to secure a good portion of these markets.
Many large corporations in different industry sectors such as Banking, Travel, and Consumer Products will follow other Fortune 500 companies that have already established their call center operations in the country.
Outsourcing in general makes it possible for these business enterprises to gain 25 to 30 percent in cost savings while offshore outsourcing can save a company up to 70 percent. These cost reduction benefits are possible by collaborating with competent enterprises.
For global companies with call centers in the country, BPO companies are capable of providing a full spectrum of customer service processes with focus on delivering quality service.
The growth of the industry proves that offshore call center outsourcing companies in the Philippines have continuously met quality requirements and have helped businesses improve the quality of the customer experience, increase cost savings and strengthen the value of their brands.
To learn more about our industry-specific BPO capabilities please contact us by calling +1-310-844-7805 or by filling out our inquiry form. We look forward to hearing from you.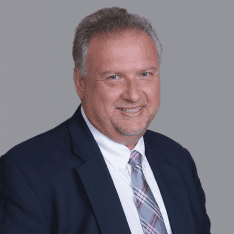 Co-CEO & CCO
US: 866-201-3370
AU: 1800-370-551
UK: 808-178-0977
j.maczynski@piton-global.com
Are you looking for an onshore, nearhsore, or offshore outsourcing solution? Don't know where to start? I am always happy to help.
Let's chat!
Best,
John.
Success in outsourcing isn't a matter of chance, but rather the result of a meticulously defined process, a formula that Fortune 500 companies have diligently honed over time. This rigor is a significant factor in the rarity of failures within these industry titans' outsourced programs.
Having spent over two decades partnering with and delivering Business Process Outsourcing (BPO) solutions to Fortune 500 clients, John possesses an in-depth understanding of this intricate process. His comprehensive approach incorporates an exhaustive assessment of outsourcing requirements, precise vendor sourcing, and a robust program management strategy.