Proctoring Outsourcing Philippines: Ensuring Integrity in Global Education and Certification  
The Philippines has emerged as a trusted destination for proctoring outsourcing, ensuring the integrity and credibility of educational assessments and certifications globally. With a sharp focus on maintaining the highest standards of examination conduct, the nation's outsourcing sector offers robust proctoring services that are essential in today's digital learning environments.
Proctoring services, critical in upholding the standards of academic and professional certification exams, have found a strong ally in the Philippines. The country's BPO firms employ a skilled workforce trained in the latest remote proctoring technologies and techniques. These professionals are adept at monitoring and verifying the authenticity of test-taker activity, providing a secure and fair testing environment that is essential for credible qualifications.
The strength of the Philippine proctoring outsourcing industry lies in the meticulous attention to detail and adherence to stringent protocols. Combining human vigilance with advanced surveillance and identification technologies, Filipino proctors ensure that each examination is conducted with integrity, deterring and detecting any fraudulent activities.
Scalability is a key attribute of Philippine proctoring services, with firms capable of managing exams for a few candidates to several thousand simultaneously. This scalability is coupled with the flexibility to cater to various time zones and scheduling needs, accommodating a global clientele that includes universities, certification bodies, and corporate training programs.
Outsourcing proctoring services to the Philippines offers significant cost benefits without compromising on the quality of surveillance and examination management. The competitive economic landscape in the country enables educational institutions and certification providers to access top-tier proctoring services while optimizing their operational budgets.
The 24/7 operational capabilities of proctoring firms in the country are aligned with the demands of the international education sector, which often requires around-the-clock vigilance to accommodate different exam schedules and to address any technical issues promptly.
Professional development is a priority within the proctoring sector in the Philippines. Continuous training ensures that proctors stay up-to-date with evolving examination formats, proctoring software updates, and the latest best practices in exam security. This dedication to excellence guarantees that proctors can effectively manage a range of exam scenarios with expertise and authority.
Data privacy and security are paramount concerns in examination proctoring, and outsourcing firms in the Philippines maintain rigorous standards to protect candidate information. Compliance with global data protection regulations and the implementation of secure data handling practices ensure the confidentiality and integrity of exam processes.
The government's support has been instrumental in the growth of the proctoring outsourcing industry. By fostering a climate of technological innovation and investing in the education of a highly skilled workforce, the country has become an attractive hub for remote proctoring services. Proctoring outsourcing to the Philippines plays a critical role in maintaining the standards of global educational assessments and certifications. With its commitment to ensuring exam integrity, technological proficiency, and service excellence, the BPO industry stands as a key partner for institutions seeking reliable and efficient proctoring solutions.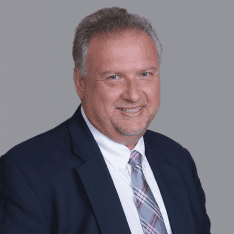 Co-CEO & CCO
US: 866-201-3370
AU: 1800-370-551
UK: 808-178-0977
j.maczynski@piton-global.com
Are you looking for an onshore, nearhsore, or offshore outsourcing solution? Don't know where to start? I am always happy to help.
Let's chat!
Best Regards,
John
Success in outsourcing isn't a matter of chance, but rather the result of a meticulously defined process, a formula that Fortune 500 companies have diligently honed over time. This rigor is a significant factor in the rarity of failures within these industry titans' outsourced programs.
Having spent over two decades partnering with and delivering Business Process Outsourcing (BPO) solutions to Fortune 500 clients, John possesses an in-depth understanding of this intricate process. His comprehensive approach incorporates an exhaustive assessment of outsourcing requirements, precise vendor sourcing, and a robust program management strategy.