How Do You Prepare to Enter the BPO Industry?
1. Re-Learning the English Language
2. Finding the Nearest Branch
3. Prepare for a Shifting Work Schedules
4. Get Ready to Answer Interview Questions
5. Know Which Account You Would Want to Handle
In the world of Philippine corporations today, countless industries have continued to thrive over the years. No matter where you work, as long as you put in twice the effort and initiative, you are sure to succeed in what you're doing.
Speaking of industries, one of the biggest names in the business is none other than the 'Business Process Output' industry, also known as BPO by many. This industry is especially popular amongst the Filipino people for the wide set of offerings they provide their employees. In fact, various call center services in the Philippines hold training courses so they can improve their agents' skill sets.
Although this can be easily available to those who apply for the job, it is important to note that getting it might prove to be a challenge. This is the reason why a lot of call center applicants must first prepare themselves to get into this industry.
In order to help you out, here are some of the things you need to remember and practice:
Re-Learn the English Language
The BPO industry, mostly, entails its agents to provide over-the-phone assistance to clients around the world. What better way to break down any barrier on languages other than re-learning the universal language itself: English.
Since most of the applicants choose to pursue this path for a variety of reasons, there will be a chance that some of them do not have full mastery of the English Language. To better prepare for the BPO industry, it's very essential to learn or relearn the English language to strengthen your communication skills. There are a lot of components to consider when learning English, may it be spelling, diction, or even the tone of how you speak.
Another thing about the English language, when it comes to the BPO industry, is that it isn't just limited to speaking. Written communication is a huge factor as well.
Take for instance the other branches of call center work. Aside from phone support, there are also a number of agents that provide assistance via email. With this, agents follow a carefully laid-out plan as to how their emails should be written. The more well-written the support you provide is, the more revenue you bring in for the company.
Find the Nearest Branch
When it comes to work in general, convenience is a key component to every employee's well-being. Everyone aims to work somewhere that's easily accessed and near their own homes. With the BPO industry, this step on preparation can be easily accomplished.
Numerous BPO companies have their own headquarters for functionality, but they also have several branches based in several locations in the Metro. If you're looking for somewhere to work that's a bit easier for your daily or nightly commutes, then look no further as the nearest BPO branch might just be around the corner.
Shifting Work Schedules
Since the life of a call center agent is this article's focus, the concept of shifting work schedules isn't that far behind. If you're choosing to venture into the field of BPO, this is something you should take into serious consideration.
With an abundance of clients for you to cater to and from around the globe, you will have to provide assistance on their respective time zones. This can cause a serious toll on your health if you're ill-prepared, especially when it comes to your body clock, hence the infamous 'graveyard shift' for many agents. When you prepare well-enough in this instance, then you'll have nothing to worry about and you'll be fully prepared to provide assistance 24/7.
Interview Questions
Now that you've sent in your application for the job, it's time to wait for an invitation, which you receive after some time. Like any other job interview, there will be a set of questions for you to answer, and you never really know what they may ask and what you may answer.
Out of all things taken into consideration for your own preparation, this may just be the most important of all. This is the step that determines whether you get the job or not, depending on the way you communicate and any other task that can be given to you then and there. The best way to prepare for this is to hold a practice with a friend. Try to also imagine different interview scenarios so you can be ready for all of them.
Know Which Account You Would Want to Handle
Call center work can take on a variety of forms; they can be done through phone or email support. If you plan to take on both, you can expect more than a fraction of accounts to be handled by agents in your industry.
All you have to do in order to prepare for this is just research the BPO company you plan to enter. Study its core services, its function, and its purpose so that when the time comes, you'll be able to keep up in a short amount of time and provide the best service you can.
Key Takeaway
The BPO industry can be a challenging industry to apply for. As mentioned before, there are numerous factors that this industry takes into utmost consideration. With proper preparation, not only will you be fully capable to handle any pressure the job may present, but you'll prove to be a huge asset to your company as well.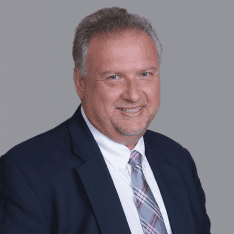 Co-CEO & CCO
US: 866-201-3370
AU: 1800-370-551
UK: 808-178-0977
j.maczynski@piton-global.com
Are you looking for an onshore, nearhsore, or offshore outsourcing solution? Don't know where to start? I am always happy to help.
Let's chat!
Best,
John.
Success in outsourcing isn't a matter of chance, but rather the result of a meticulously defined process, a formula that Fortune 500 companies have diligently honed over time. This rigor is a significant factor in the rarity of failures within these industry titans' outsourced programs.
Having spent over two decades partnering with and delivering Business Process Outsourcing (BPO) solutions to Fortune 500 clients, John possesses an in-depth understanding of this intricate process. His comprehensive approach incorporates an exhaustive assessment of outsourcing requirements, precise vendor sourcing, and a robust program management strategy.