PITON-Global wins "Excellence & Leadership in Outsourcing" Award 2014
Manila, Philippines – PITON-Global, a leading Philippine-based multi-channel contact center has won the prestigious "Excellence & Leadership in Outsourcing Award" at the Asia BPO Summit & Awards at the Asia BPO Summit & Awards held in Mumbai, India, last February 13, 2014.
The aim of the BPO Excellence Awards is to identify and reward professionals and organizations for their exceptional achievements in the field of Business Process Outsourcing. Judged by an independent jury that consists of leaders and experts from the industry, the BPO Excellence Awards are leadership awards recognizing the "best of the best" of the industry. The annual awards are organized by the Asia Outsourcing Congress and endorsed by Starts of the Industry Group in association with CMO Asia.
PITON-Global was recognized for its operational excellence and leadership which resulted in substantially enhanced operating efficiencies, improved revenues, cost reductions and increased customer experience for its clients.
"We're honored to be recognized with the 'Excellence and Leadership in Outsourcing' Award," said Ralf Ellspermann, CEO of PITON-Global. "The award reflects our relentless efforts to maximize efficiencies, drive innovation and enhance business value for our clients. Having received this industry recognition together with the Global Outsourcing Leader, Dr. Charles Aird, of PwC and the Senior Director Strategy & Operations, Gaurav Gupta, of Deloitte is faltering and makes this award even more meaningful."
PITON-Global specializes in providing high performance inbound and outbound as well as back office solutions for high growth start-ups and leading mid-market enterprises, including multiple S&P 500 clients, in the US, Canada, UK and Australia. All services are delivered from its state-of-the-art service delivery center in Manila, Philippines.
"The BPO industry in the Philippines is highly competitive. Today, there are more than 500 small- and medium sized contact centers competing for business. For the large majority of call centers, however, price is the only differentiator. The BPO Excellence award will help to set us apart from 99.9% of our competitors. It will also help prospective clients that are looking for a hig>h quality outsourcing provider in the vendor section process." Ellspermann stated.
The theme of this year's Asia BPO and Summit is "A Smartsoucing Roadmap: Challenges and Strategies." More than 200 invited executives of emerging and globally leading BPOs flocked to Mumbai to listen to talks that tackled excellence and leadership in outsourcing, leading changes and the challenges of transformation, implementing sourcing for global competitiveness, smartsourcing and global sourcing.
</p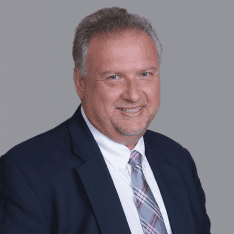 Co-CEO & CCO
US: 866-201-3370
AU: 1800-370-551
UK: 808-178-0977
j.maczynski@piton-global.com
Are you looking for an onshore, nearhsore, or offshore outsourcing solution? Don't know where to start? I am always happy to help.
Let's chat!
Best Regards,
John
Success in outsourcing isn't a matter of chance, but rather the result of a meticulously defined process, a formula that Fortune 500 companies have diligently honed over time. This rigor is a significant factor in the rarity of failures within these industry titans' outsourced programs.
Having spent over two decades partnering with and delivering Business Process Outsourcing (BPO) solutions to Fortune 500 clients, John possesses an in-depth understanding of this intricate process. His comprehensive approach incorporates an exhaustive assessment of outsourcing requirements, precise vendor sourcing, and a robust program management strategy.