Philippine Contact Center Companies: Innovating CX with a Distinctive Human Touch
In the dynamic world of customer experience (CX), contact center companies in the Philippines are spearheading innovation with a blend of technological sophistication and a distinctive human touch. This unique combination has placed Filipino contact centers at the forefront of the CX industry, making them critical players in the evolution of global customer service standards.
The foundation of this CX innovation is the Filipino workforce, renowned for its empathetic service and excellent communication skills. CX is not just about resolving customer issues; it's about creating a lasting impression that builds rapport and trust. This human-centric approach to CX is what sets Filipino call centers apart, as they provide not just solutions but also comfort and understanding to customers from all walks of life.
Technological innovation is a hallmark of local contact centers. They are adept at integrating state-of-the-art CX technologies such as AI, machine learning, and big data analytics to streamline service delivery and create personalized customer interactions. By doing so, they ensure that each customer journey is optimized for satisfaction and efficiency.
Training and development are key to sustaining this innovative edge. Contact center agents in the Philippines undergo rigorous and continuous training to stay updated on the latest CX strategies and technological tools. This dedication to learning ensures that Filipino agents are not only skilled but also versatile and adaptable to the shifting landscapes of global customer service.
The strategic CX innovation by these companies is also evident in their adoption of omnichannel support systems. Recognizing the importance of meeting customers on their preferred platforms, Philippine contact centers provide a seamless experience across phone, email, social media, and live chat. This omnichannel presence ensures that customers receive consistent and coherent service, reinforcing their confidence and loyalty to the brand.
Yet, the path to CX innovation is not without its challenges. Philippine contact center companies must balance the high expectations of global clients with the need to provide a nurturing and sustainable work environment for their agents. They must also navigate the complexities of various international regulations and cultural nuances to deliver a service that is both compliant and culturally appropriate.
The government has been instrumental in fostering an environment conducive to the growth of the BPO sector, including contact centers. Through policies that promote technological advancement, infrastructure development, and talent cultivation, the government has helped establish the Philippines as a hub for CX innovation.
As they look toward the future, contact center companies in the Philippines are continuously exploring new ways to enhance CX. They are delving into emerging technologies such as conversational AI and predictive analytics to further personalize and anticipate customer needs. Their goal is to not just respond to customer expectations but to exceed them, creating experiences that delight and inspire loyalty.
Call center companies in the Philippines are at the vanguard of CX innovation, combining the warmth of Filipino hospitality with the precision of modern technology. Their commitment to delivering a customer experience that goes beyond the norm is what makes them stand out in the global BPO landscape. As they continue to innovate and adapt, these companies are poised to redefine the benchmarks of CX excellence for years to come.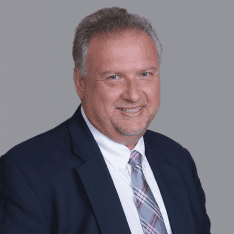 Co-CEO & CCO
US: 866-201-3370
AU: 1800-370-551
UK: 808-178-0977
j.maczynski@piton-global.com
Are you looking for an onshore, nearhsore, or offshore outsourcing solution? Don't know where to start? I am always happy to help.
Let's chat!
Best Regards,
John
Success in outsourcing isn't a matter of chance, but rather the result of a meticulously defined process, a formula that Fortune 500 companies have diligently honed over time. This rigor is a significant factor in the rarity of failures within these industry titans' outsourced programs.
Having spent over two decades partnering with and delivering Business Process Outsourcing (BPO) solutions to Fortune 500 clients, John possesses an in-depth understanding of this intricate process. His comprehensive approach incorporates an exhaustive assessment of outsourcing requirements, precise vendor sourcing, and a robust program management strategy.