Outsourcing to the Philippines: Catalysing Digital Transformation for Global Business
Outsourcing in the Philippines has become synonymous with driving digital transformation for businesses around the world. The nation's BPO industry, known for its robust service delivery, is now at the forefront of powering digital change, assisting companies in navigating the complexities of modernization and technology integration.
A Digital Workforce Ready for the Future
The outsourcing industry in the Philippines has cultivated a workforce skilled in the latest digital practices. With a strong emphasis on tech education and continuous upskilling, Filipino agents are equipped to handle sophisticated tools and platforms that drive digital transformation. This ready workforce enables global businesses to leapfrog into digital maturity, implementing advanced systems and processes that they may lack the in-house expertise to manage.
Cost-Effective Innovation
Innovation often comes with a high price tag, making it a challenging endeavor for many firms, especially SMEs. The country offers a cost-effective solution. Outsourcing to this digitally savvy market allows businesses to access innovative services and implement technological advancements without the hefty investment typically required for such undertakings.
Enhancing Agility and Flexibility
Digital transformation demands agility and the ability to pivot quickly in response to market trends. The flexible nature of BPO services means that businesses can scale their digital operations up or down with ease, allowing for a responsive approach to market conditions. This elasticity is a significant advantage in a digital landscape where consumer demands and technological advancements are ever-evolving.
Data-Driven Strategies for Competitiveness
Leveraging big data and analytics is crucial in refining business strategies for competitive advantage. Outsourcing partners in the Philippines utilize data analytics to provide insights that inform smarter business decisions. This strategic use of data is pivotal for businesses looking to transform their operations and customer experiences in a data-driven digital economy.
Robust Infrastructure for Seamless Transformation
The nation's BPO sector has invested heavily in building robust infrastructures capable of supporting large-scale digital transformations. With secure data centers and cloud services, Philippine outsourcing companies offer the backbone businesses need to support their digital strategies, ensuring reliable and uninterrupted services.
Integrating Advanced Technologies
From artificial intelligence and machine learning to blockchain and Internet of Things (IoT), Philippine BPO providers are integrating cutting-edge technologies into their service offerings. These technologies are instrumental in automating processes, enhancing cybersecurity, and providing innovative solutions that transform customer interactions and operational efficiencies.
A Partner in Digital Strategy
Outsourcing firms in the country are not just service providers; they are strategic partners in the digital transformation journey. They work collaboratively with global businesses to understand their unique digital challenges and objectives, crafting bespoke solutions that propel them towards a digital-first future.
The Philippines has positioned itself as a key player in the digital transformation arena, offering a blend of skilled talent, technological innovation, and strategic insight. Offshore outsourcing is no longer just about cost-saving; it's about embracing a partnership that empowers businesses to innovate, transform, and compete in a rapidly changing digital world. With its unique offerings, the Asian BPO powerhouse is enabling global businesses to realize their digital aspirations, ensuring they are not only participants but leaders in the digital revolution.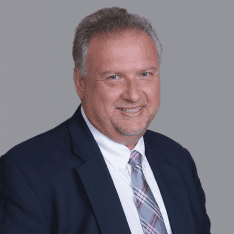 Co-CEO & CCO
US: 866-201-3370
AU: 1800-370-551
UK: 808-178-0977
j.maczynski@piton-global.com
Are you looking for an onshore, nearhsore, or offshore outsourcing solution? Don't know where to start? I am always happy to help.
Let's chat!
Best Regards,
John
Success in outsourcing isn't a matter of chance, but rather the result of a meticulously defined process, a formula that Fortune 500 companies have diligently honed over time. This rigor is a significant factor in the rarity of failures within these industry titans' outsourced programs.
Having spent over two decades partnering with and delivering Business Process Outsourcing (BPO) solutions to Fortune 500 clients, John possesses an in-depth understanding of this intricate process. His comprehensive approach incorporates an exhaustive assessment of outsourcing requirements, precise vendor sourcing, and a robust program management strategy.