A company's operational processes are generally divided into two parts. While the customer-facing front end is seen as the "face" of the company, the back office is the 'backbone' of every business. A well-run back-office operation complements and supports the front office, and coordination between the two keeps a company running efficiently.
Examples of back-office roles include administrative tasks like IT services, data management, accounting, HR, bookkeeping, and payroll. The back office also covers essential customer service functions like payment processing and adjustments, order fulfillment and deliveries, inventory control, and case management.
Back-office woes are many
Despite its importance, running an effective back-office can be costly and frustrating. A poorly run back office can contribute heavily to revenue loss.
Additionally, given the back office's vital role in customer support, shoddy service can result in a poor consumer experience that can cause customers to abandon a brand or service altogether. In today's volatile economic climate, even the slightest reduction in their customer base can spell doom for many startups and SMEs.
The solution: Back-office outsourcing to the Philippines
Given these frustrations, it's no wonder companies outsource their back-office processes to the world leader in business processing outsourcing (BPO), the Philippines. For twenty years, the Philippines has developed and nurtured a BPO industry that is now a significant player in the world's outsourcing industry.
Outsourcing to the Philippines offers many advantages. Deep cost reductions, access to a talented workforce, English language proficiency, and a government that invests heavily in its BPO industry are just some of the reasons outsourcing to the Philippines is a reliable bet for companies looking to save money and improve efficiencies.
While outsourcing to the Philippines offers many advantages, it also has its share of drawbacks that companies must consider before partnering with a Philippine BPO provider. Some of these pitfalls include:
Significant time differences
The Philippines is 12 hours ahead of New York City, so when it's noon In New York, it's midnight in Metro Manila. When outsourcing to the Philippines, companies must partner with a flexible BPO provider known for their open communication, streamlined 24/7 operations, and the latest video conferencing technology. Defining an overlapping time where both parties can meet is also important.
Many public holidays
The Philippines has 19 official public holidays, which equates to fewer working days. Employers can request that employees report to work by making local Philippine holidays a "critical working day." It is important to note that Philippine labor rules require employees are paid a premium rate on those days. Outsourcing companies need to set a public holiday strategy and review how (or if) premium rates are passed on or absorbed by the BPO provider.
Volatile weather
The Philippines average about 20 typhoons yearly. Depending on their severity, many of these natural events can cause power outages and work cancellations, leading to sustained business interruptions. Fortunately, most Philippine BPO companies prepare for weather-related work outages by installing robust backup generator systems and enacting work-from-policies. Still, when outsourcing to the Philippines, knowing a provider's business continuity plans for natural disasters is vital.
Back-office outsourcing to the Philippines improves the customer experience
When it comes to back-office outsourcing to the Philippines, the advantages outweigh the pitfalls. Companies save time, reduce costs, improve efficiency, and enhance the customer experience. Businesses can avoid many drawbacks by working with the right BPO provider. Finding the perfect partner takes time and research, but the effort is well worth it.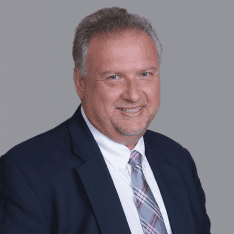 Co-CEO & CCO
US: 866-201-3370
AU: 1800-370-551
UK: 808-178-0977
j.maczynski@piton-global.com
Are you looking for an onshore, nearhsore, or offshore outsourcing solution? Don't know where to start? I am always happy to help.
Let's chat!
Best,
John.
Success in outsourcing isn't a matter of chance, but rather the result of a meticulously defined process, a formula that Fortune 500 companies have diligently honed over time. This rigor is a significant factor in the rarity of failures within these industry titans' outsourced programs.
Having spent over two decades partnering with and delivering Business Process Outsourcing (BPO) solutions to Fortune 500 clients, John possesses an in-depth understanding of this intricate process. His comprehensive approach incorporates an exhaustive assessment of outsourcing requirements, precise vendor sourcing, and a robust program management strategy.