In the bustling world of startups, where agility meets innovation, the customer experience (CX) has never been more crucial. As young companies grapple with the challenge of creating loyal customer bases amidst fierce competition, a secret weapon emerges from the East: the robust tech-driven CX solutions offered by the outsourcing industry in the Philippines.
Startups, inherently dynamic and often resource-constrained, must ensure that every interaction with their brand leaves a lasting, positive impression. This is where the Philippines, a country celebrated for its BPO prowess, becomes indispensable. Armed with a blend of state-of-the-art technology and a highly-skilled, English-proficient workforce, Filipino outsourcing providers are shaping the future of CX.
Innovation at the Forefront
Today's consumers, empowered by digital platforms, crave swift, seamless, and empathetic interactions. Responding to this need, many Philippine-based outsourcing providers have evolved from traditional call centers to sophisticated CX hubs. Leveraging AI, chatbots, and machine learning, these hubs provide instant responses, addressing customer queries in real-time, and often predicting issues even before they arise.
Personalization: Beyond the Script
Gone are the days when customer interactions were rigidly script-based. Modern tech platforms, integrated by Philippine outsourcing firms, harness the power of data analytics. By analyzing customer history and preferences, these platforms enable customer service representatives to provide highly personalized solutions, enriching the overall customer journey.
Omnichannel Excellence
An effective CX strategy in today's digital age transcends traditional voice calls. Recognizing this, Filipino outsourcing providers have developed expertise across various channels, from emails and chat to social media. Integrated platforms ensure that a customer's history and context are consistently maintained across these channels, ensuring a unified and consistent brand experience.
Cost-Effectiveness with No Compromise on Quality
For startups, budget constraints are a constant. The Philippines offers an optimal solution: top-notch tech-driven CX services at a fraction of the cost compared to in-house operations or outsourcing to other countries. This cost arbitrage doesn't come at the expense of quality. Thanks to the country's focus on education and training, startups can be assured of services that meet global standards.
Flexibility and Scalability
As startups grow, their customer base expands, and with it, the volume of interactions. The scalable nature of services offered by BPOs ensures that whether it's a spike in demand or a new product launch, CX operations can be ramped up or down based on real-time needs.
Enhanced Data Security
Startups, especially those in the tech and fintech sectors, handle vast amounts of sensitive customer data. Recognizing the importance of data integrity, outsourcing providers in the Philippines have adopted stringent measures, including compliance with international data protection standards, ensuring that customer data is always secure.
As startups across the globe continue their quest for market dominance, the role of impeccable customer experience cannot be overstated. The Philippines, with its blend of technological innovation and human expertise, stands out as a beacon, guiding startups to CX excellence. Through tech-driven solutions, outsourcing companies in the country are not just serving customers; they're revolutionizing the very essence of customer engagement.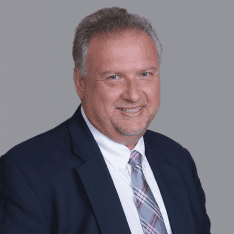 Co-CEO & CCO
US: 866-201-3370
AU: 1800-370-551
UK: 808-178-0977
j.maczynski@piton-global.com
Are you looking for an onshore, nearhsore, or offshore outsourcing solution? Don't know where to start? I am always happy to help.
Let's chat!
Best Regards,
John
Success in outsourcing isn't a matter of chance, but rather the result of a meticulously defined process, a formula that Fortune 500 companies have diligently honed over time. This rigor is a significant factor in the rarity of failures within these industry titans' outsourced programs.
Having spent over two decades partnering with and delivering Business Process Outsourcing (BPO) solutions to Fortune 500 clients, John possesses an in-depth understanding of this intricate process. His comprehensive approach incorporates an exhaustive assessment of outsourcing requirements, precise vendor sourcing, and a robust program management strategy.