Outsourcing Philippines: Revolutionizing Customer Care with Advanced Technologies
The outsourcing industry in the Philippines is undergoing a radical transformation, primarily driven by the integration of advanced technologies into customer care. Recognized globally for its robust workforce and exceptional service ethos, the Southeast Asian BPO powerhouse nation is now leveraging cutting-edge tech to revolutionize the customer support landscape, offering services that are not only efficient but also predictive, personalized, and profoundly impactful.
The advent of AI and machine learning algorithms has been pivotal in this transformation. Philippine BPOs are integrating these technologies to provide smarter, data-driven customer interactions. Chatbots and virtual assistants, powered by AI, are handling an array of customer queries with speed and accuracy, freeing up human agents to focus on more complex customer issues that require a nuanced approach.
Beyond automated responses, these technologies are enabling a deeper understanding of customer behaviors and preferences. Predictive analytics is being used to anticipate customer needs, tailor recommendations, and offer solutions before a customer even identifies a problem. This proactive approach to customer care is setting a new standard in the industry, one that prioritizes customer satisfaction and loyalty.
The Philippines is also making significant strides in omnichannel support, ensuring a seamless customer experience across various platforms. Whether it's through voice, chat, email, or social media, customers can expect a consistent and integrated service. This omnichannel presence, backed by advanced CRM systems, ensures that customer histories and preferences are recognized across all touchpoints, providing a more personalized and efficient service.
Cloud computing has further empowered outsourcing providers in the Philippines to scale their operations flexibly and securely, catering to the global demand for customer care services. With the cloud, there is increased reliability and the ability to swiftly adapt to the dynamic needs of clients from different industries and sizes.
The integration of IoT (Internet of Things) in customer care is another area where the Philippines is making waves. As devices become smarter and more connected, BPOs are equipped to offer support that extends beyond traditional services. Real-time monitoring and remote troubleshooting are just the beginnings of how IoT is being leveraged to enhance customer care.
Despite the surge in tech-driven solutions, the human element remains at the core of the outsourcing model. There is a recognition that technology serves as an enabler, enhancing the capabilities of human agents rather than replacing them. The blend of high-tech solutions with the warm, empathetic approach of Filipino customer service professionals is what truly differentiates the Philippine outsourcing industry.
However, embracing these technologies comes with its set of challenges, including the need for continuous upskilling of the workforce and ensuring cybersecurity. The Asian nation is addressing these challenges head-on, with BPOs investing in training and development programs to keep their workforce adept at using new technologies and stringent security protocols to protect customer data.
The outsourcing industry in the Philippines is not just keeping pace with global trends; it's at the forefront of the technological revolution in customer care. With a unique blend of advanced tech, skilled human resources, and a culture that prioritizes customer satisfaction, the country is redefining what it means to deliver exceptional customer service in the digital age.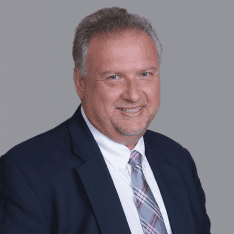 Co-CEO & CCO
US: 866-201-3370
AU: 1800-370-551
UK: 808-178-0977
j.maczynski@piton-global.com
Are you looking for an onshore, nearhsore, or offshore outsourcing solution? Don't know where to start? I am always happy to help.
Let's chat!
Best Regards,
John
Success in outsourcing isn't a matter of chance, but rather the result of a meticulously defined process, a formula that Fortune 500 companies have diligently honed over time. This rigor is a significant factor in the rarity of failures within these industry titans' outsourced programs.
Having spent over two decades partnering with and delivering Business Process Outsourcing (BPO) solutions to Fortune 500 clients, John possesses an in-depth understanding of this intricate process. His comprehensive approach incorporates an exhaustive assessment of outsourcing requirements, precise vendor sourcing, and a robust program management strategy.